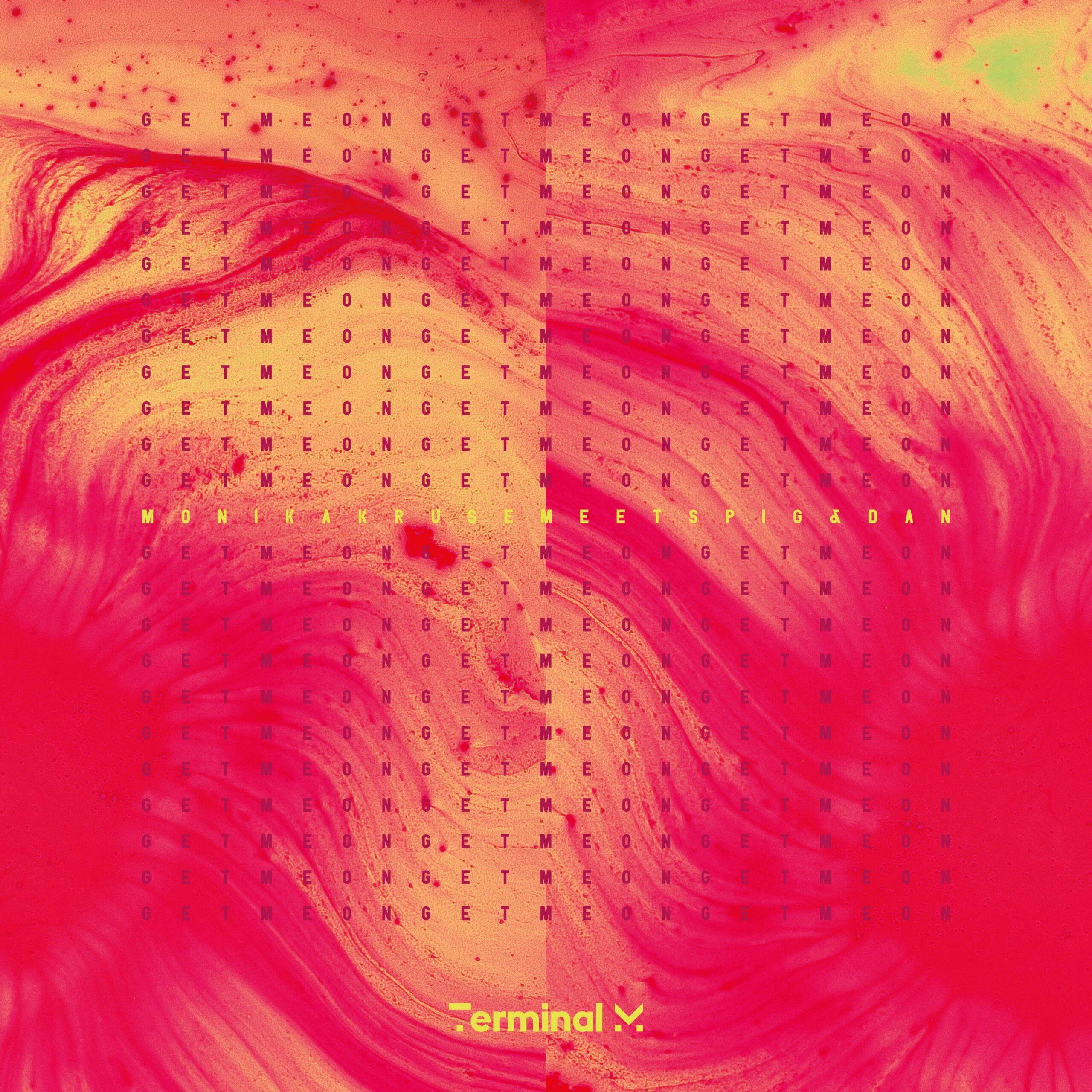 Monika Kruse meets Pig&Dan - Get Me On EP
On the back of their critically acclaimed 'Oblivion' EP, from which 'Sensation' was named one of the techno tracks of 2016 by Mixmag, Monika Kruse rejoins her brothers-from-another-mother Pig&Dan for another electrifying two-track EP.
Both tracks – 'Get Me On' and 'So Good' featured in her celebrated debut Essential Mix that aired on April 1 and have highlighted the iconic techno artist's sets over the past month, everywhere from Time Warp to her wildly popular b2b with Andrea Oliva at Boiler Room Madrid in March.
Produced during an inspired couple of days in Mallorca with Pig&Dan in January, both tracks are explosive techno weapons built for the peaktime and propelled by a stunning warehouse stomp. 'Get Me On' is a driving affair from the outset, powered by a compelling mainroom groove that's gradually immersed in exhilarating cyclone swirls of melody. 'So Good' is as delectable as its name, characterised by a roaring buildup that's drawn out dramatically for much of its 8-minute running time, working in tandem with several carefully deployed breakdowns. Both records are destined to leave a devastating impact at festivals over the summer.
"I'm always happy to spend time with my brothers in the studio because we have so much fun and it just flows. For me this is one of my most emotional production works over the past few years. Combining soul vocals with melodic techno is a pure expression of who I am as an artist." – Monika Kruse
https://www.facebook.com/monikakruseofficial
https://soundcloud.com/monikakruse
https://pro.beatport.com/artist/monika-kruse/4425
https://open.spotify.com/artist/2xeHjPrS4EnEUIXHV9pkeg
https://www.facebook.com/piganddan
https://soundcloud.com/pig-and-dan
http://terminalm.com/
https://www.facebook.com/TerminalMRecords
https://soundcloud.com/terminalm