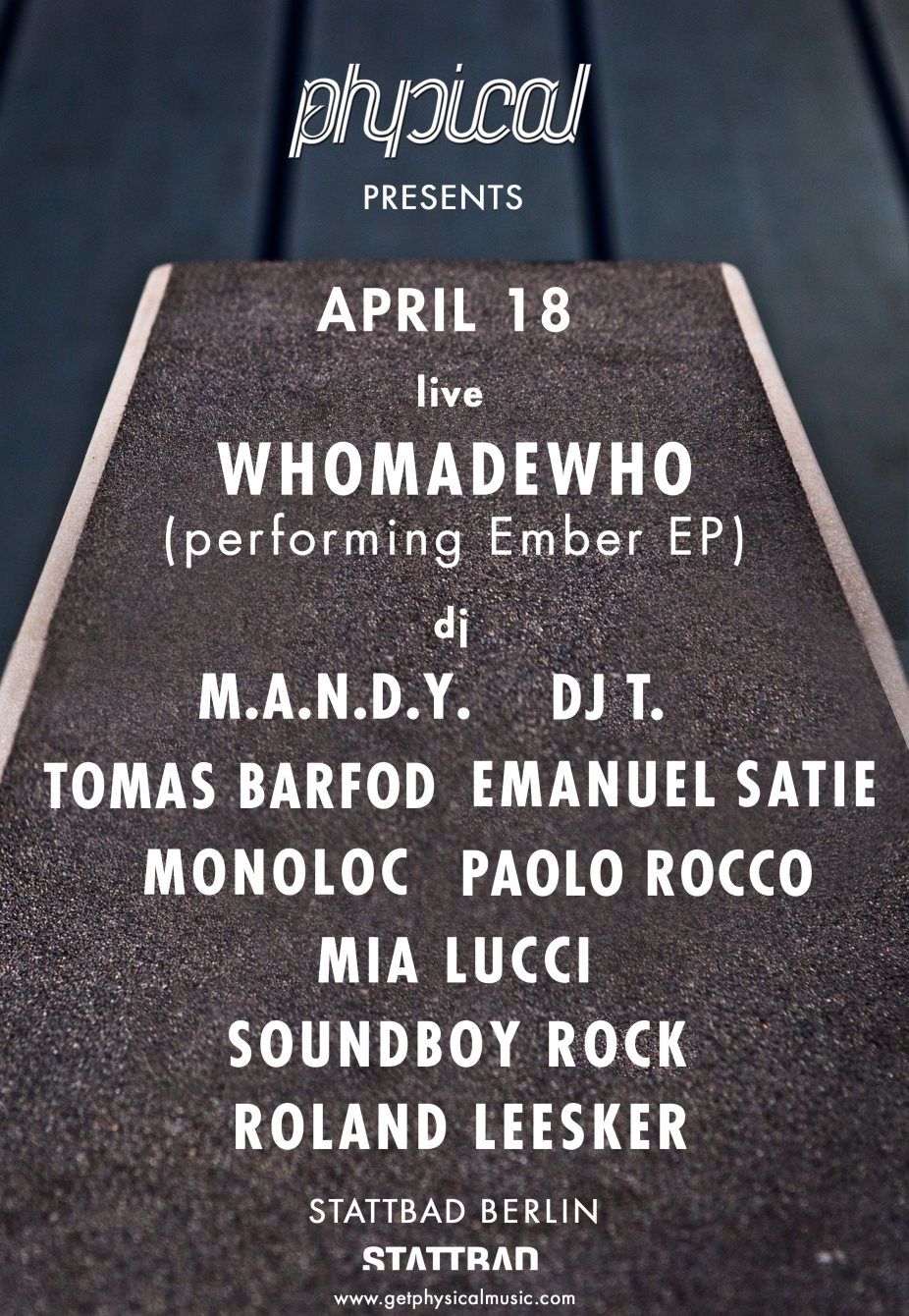 Get Physical at Stattbad Berlin
We are preparing for our next big Get Physical party, and like last time in November 2014 we are opening all floors: Bunker, Boiler and our Pool.
Everybody is here: Alongside label boss Roland Leesker, we also have one of our founding fathers DJ T., who just released his new mix album "25 Years of Strictly Rhythm" showing love to his other favorite label, as well as M.A.N.D.Y., who have a new remix EP for you. But there's no doubt about the band WhoMadeWho being the special guests this round. In May we will release their "Ember EP", which will be our 300th release – and none other than Denmark's hottest export between pop and dance is going to perform exclusively that evening.
And it gets even better: WhoMadeWho's drummer Tomas Barfod also brings along some of his favorite records for his DJ set which is highly anticipated alike our international and new faces such us Emanuel Satie, Soundboy Rock, Mia Lucci and Paolo Rocco. Next to this opulent house pleasure some techno fun shouldn't fall by the wayside. Frankfurt's Monoloc won't be the only man in charge, but also the Stattbad residents Andrejko and Subjected. Both gentlemen not only commanding the decks on the Bunker individually; they also join forces for their second rattling and stomping back-to-back set.
Come early, stay late and get physical with us!