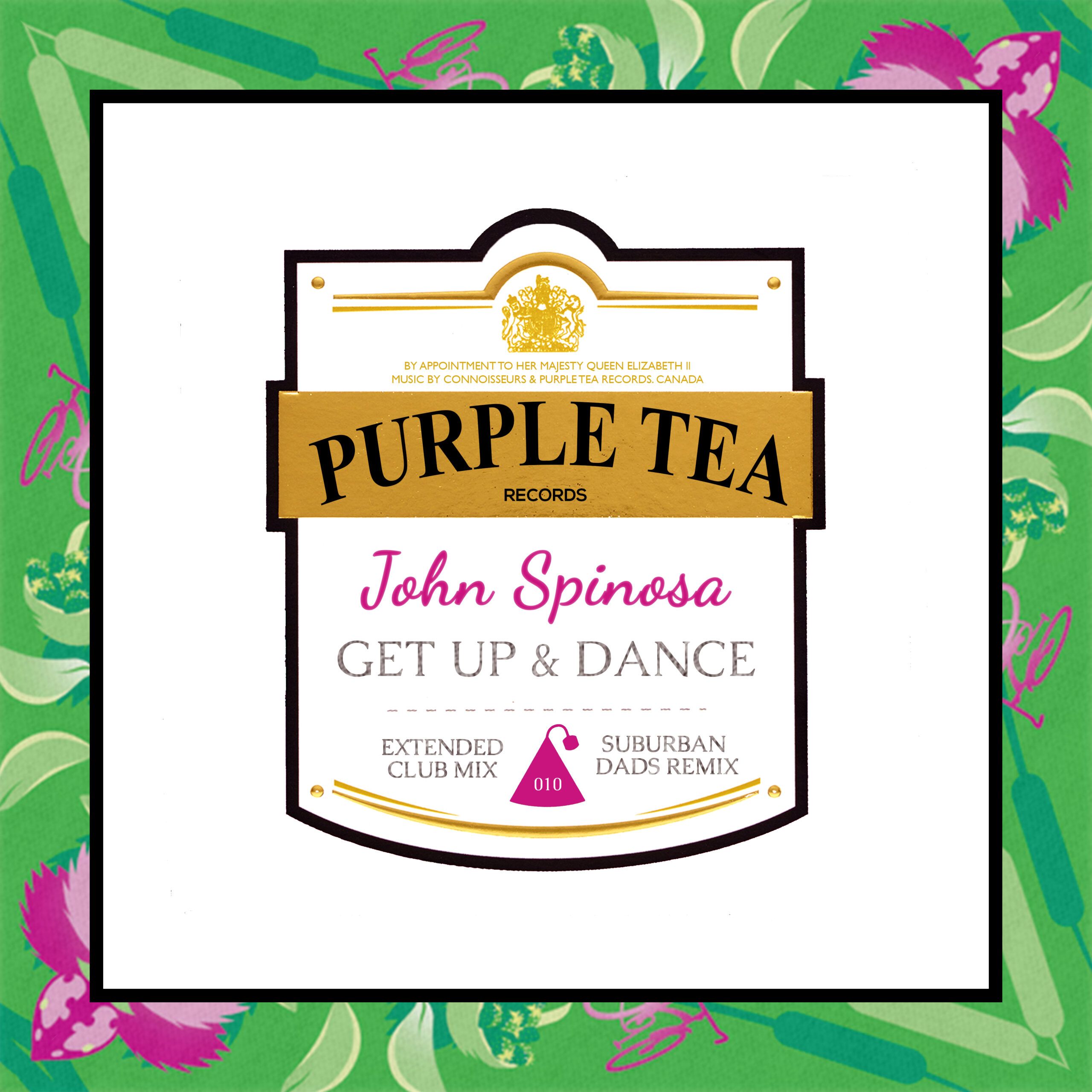 John Spinosa - Get up & Dance EP
Get up and dance.
You heard me, yeah you.
Welcome back to Purple Tea, this new world batch is hypnotic. This late night groover will keep the party going. It's rich leads and saturated vocal hook accompanied the absolutely epic bass l, and enormous textures just lead to you wanting more than one cuppa. We welcome our friend from down south of the border with no wall (yet), John Spinosa to the Purple Tea family. This track can be played early, late, or even better at peak time. It's just one of those special tracks that is an absolute weapon.
Accompanied with the original, we bring to you Suburban Dad's first Purple tea venture, their little project with big bass. Justin Blanc, Castnowski and Camille finally got some studio time in before some awesome releases slated in the spring of 2019 for a tease of their upcoming project. This one is primed for festival season, and is so hot it could heat up this polar vortex.
This release has got you covered, order now quantities limited. Side effects may include raving, hangovers, and good memories… or lack thereof.
Get your copy: https://fanlink.to/PTR010
Follow John Spinosa
Facebook: https://www.facebook.com/djjohnspinosa/
Soundcloud: https://soundcloud.com/johnspinosa
Instagram: https://www.instagram.com/johnspinosa/
Follow Suburband Dads
Facebook: https://www.facebook.com/SuburbanDads/
Soundcloud: https://soundcloud.com/suburbandadsmusic
Instagram: https://www.instagram.com/suburbandadsmusic/
Follow Purple Tea Records:
Facebook: https://www.facebook.com/purpletearecords/
Soundcloud: https://soundcloud.com/purpletearecords
Instagram: https://www.instagram.com/purpletearecords/