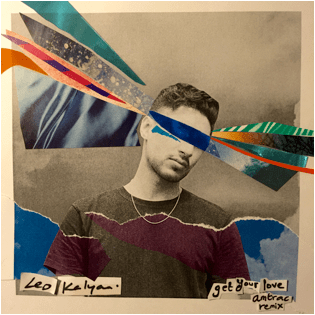 Leo Kalyan - Get Your Love (Amtrac Remix)
Fast becoming one of 2015's most anticipated new acts, Leo Kalyan today unveils the deep house re-take of his of new single Get Your Love, by Kentucky-native Amtrac.
"…twisting the vocals around his bouncy, hands-in-the-air-inducing deep house creation that's got fist-pumps and shuffles written all over it." – COMPLEX
Further demonstrating Kalyan's boundless ability to draw upon 'close to the bone'emotions and wrap them perfectly in an infectious soulful R&B pop sheen, Get Your Love brings Kalyan's pop sensibilities to the forefront.
Kalyan recently unveiled his debut video, shot and directed by James Barber (Fekky, Skepta, Sam Smith, A$AP). A visual snapshot in to Kalyan's world, it depicts a summer of love spent road tripping across the south of France and set against the breath-taking backdrop of Biarritz,
Get Your Love follows the release of Kalyan's debut 4-track EP Silver Linings, which featured stand out single, Fingertips and garnered support from the likes of Mista Jam and Clara Amfro, hitting the 1 Xtra Introducing playlist, as well as becoming #1 on the global Spotify Viral Chart and hitting #2 in US.
Following the success of Kaylan's debut live show this summer, he will once again take to the stage to perform a much anticipated headline show at The Courtyard, London on 10th November. BUY TICKETS: HERE