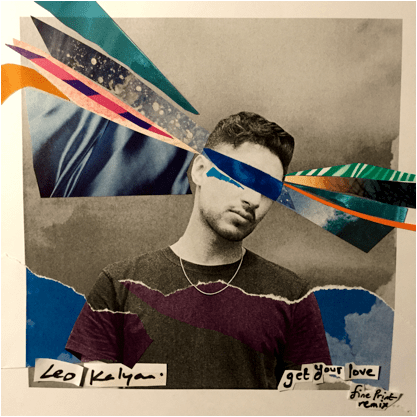 Leo Kalyan - Get Your Love (Fine Print Remix)
Fast becoming one of 2015's most anticipated new acts, Leo Kalyan today unveils the Fine Print reworking of new single Get Your Love, released 30th October via Believe Records.

Further demonstrating Kalyan's boundless ability to draw upon 'close to the bone'emotions and wrap them perfectly in an infectious soulful R&B pop sheen, Get Your Love brings Kalyan's pop sensibilities to the forefront.

Kalyan recently unveiled his debut video, shot and directed by James Barber (Fekky, Skepta, Sam Smith, A$AP). A visual snapshot in to Kalyan's world, it depicts a summer of love spent road tripping across the south of France and set against the breath-taking backdrop of Biarritz,

Get Your Love follows the release of Kalyan's debut 4-track EP Silver Linings, which featured stand out single, Fingertips and garnered support from the likes of Mista Jam and Clara Amfro, hitting the 1 Xtra Introducing playlist, as well as becoming #1 on the global Spotify Viral Chart and hitting #2 in US.