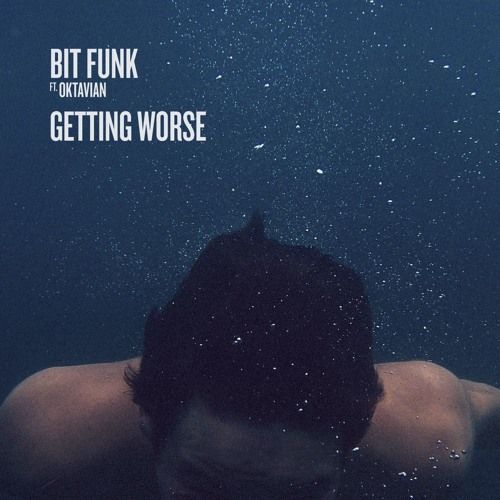 Bit Funk - Getting Worse
To everyone who's ever felt the irresistible, yet terrifying pull of a new love after being burned: Bit Funk and vocalist Oktavian feel your pain, and they have a song for you. The Canadian producer and Los Angeles-based vocalist teamed up for "Getting Worse," a poppy, dance ballad that will speak to the bittersweet inner conflict everyone feels when learning to love again after heartbreak. Its subtle '80s flair through disco-influenced melodies give the "Getting Worse" groovy report on the dance front, while Oktavian's visceral deliverance of the very vulnerable lyrics give the song depth and relatability. "Getting Worse" stemmed from a personal experience of Oktavian's that he and Bit Funk gave life to with a track. "BitFunk really found a perfect vibe in the track for the lyric and melody, which was written about a relationship I had in school a few years back… we were trying hard not to fall but the chemistry was so heavy!" explained Oktavian. "I'm super stoked for the audience to feel that sort of connection with this song and for it to do great things!" The release is out on Physical Presents, which also plays home to melodic maestros Felix Cartal, Bobby Love and others.
Bit Funk's ability to create a fusion of classic and modern sounds in his productions has made him one of the most prominent house and disco producers in the scene in recent years. As a drummer in a past life, the Brooklyn-based, Canadian producer has collected inspiration from far and wide, resulting in music that feels at home both in the club and through your radio. His breakout moment came with the release of the "Off the Ground" single and accompanying music video, which experienced massive viral success and won Bit Funk the JUNO "Dance Recording of the Year" award in 2017. Since then, Bit Funk has given his touch to remixes for Penguin Prison, Emma-Lee and Goldroom. "Getting Worse" is the follow-up to his recent breezy, tropical-inspired "Destination Sunrise," which has garnered over 4 million streams to date. Oktavian is an established American writer and vocalist who has multiple high-profile collaborations under his belt, including DVBBS, Zed's Dead, and Illenium. Keep tabs on these two to hear what's next!