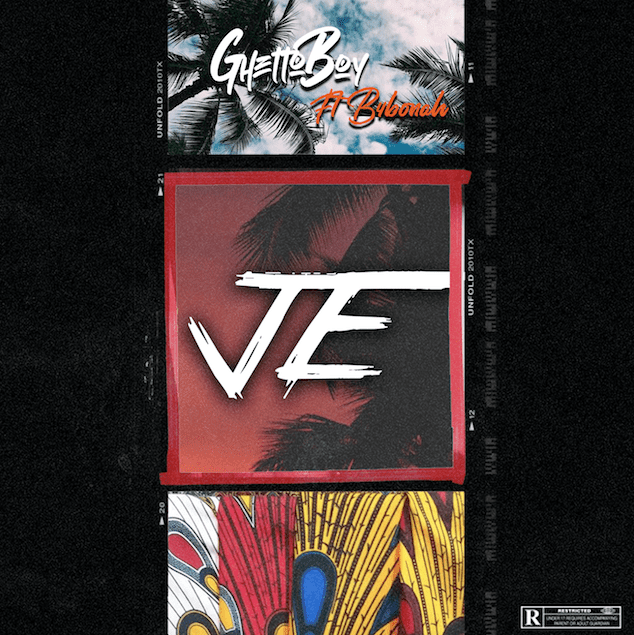 Ghetto Boy drops music video for 'Je'
Known as 'The Prince of the Afrobeats Scene' Ghetto Boy has been climbing the ranks since the release of his first EP 'Anointed' in 2017. The Hackney born artist is rapidly rising and shaping up to be one of the genre's new frontrunners and his new single 'Je' ft B4bonah, accompanied by a smooth, vibrant and dance fuelled video
proves again that Ghetto Boy is an all-round artist looking to take the crown. 
Living between London and Ghana, staying true to his roots as a future global star, he uses his music to showcase his culture and it's legacy to his audience. Setting himself apart from his peers, he mixes and masters all of his own material with an unconventional approach to making music whilst his lyrics are a product of organic improvisation, showcasing individuality in all of his work.
Taken from his forthcoming EP due to be released later in 2019 'Je' is a story about the girl who is always ready to run, instead of her accepting the fact that the love is real. It is also the display of an artist who has honed his craft over the years, a vibrant single, sticking to his Ghanaian roots and remaining true to his heritage, combining Akan, the native tongue of Ghana along with broken English to create the perfect Afrofusion and timeless release.
Ghetto boy is an artist full of authenticity, creativity and determination, he takes ownership of his culture to unite generations and command appreciation and respect. He consistently raises the bar with each release and has an individual sophisticated sound that is already propelling him into the forefront of the Afrobeats scene.