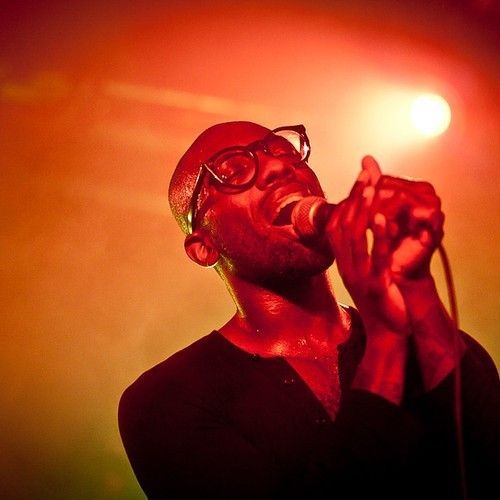 Ghostpoet – Dial Tones
Fresh off two SOLD OUT UK tours and a stand out feature on Africa Express Presents: Maison Des Jeunes, the debut album by music collective Africa Express, Ghostpoet aka Obaro Ejimiwe announces new single 'Dial Tones' ft Lucy Rose out 24th February on Play It Again Sam. 'Dial Tones' comes from Ghostpoet's critically acclaimed second album 'Some Say I So I Say Light' which was nominated in two categories at the AIM Awards and was named 6th best album of 2013 by The Sunday Times.
On 'Dial Tones', co-produced with the talented Richard Formby (Wild Beasts, Darkstar, Egyptian Hip-Hop) Ghostpoet mixes the abstract and the concrete with uncanny skill. Industrial beats, sonorous piano lines and hyper-detailed ornamentation provide a backdrop to Ghostpoet and Lucy Rose's haunting vocal interplay.
Remixes come courtesy of rising Brighton producer Guy Andrews, releasing on some of the most influential record labels in electronic music such as Hotflush and Hemlock Recordings and hotly tipped London based beatmaker, Visionist, which XLR8R describe as"one of the leading figures in the resurgent grime scene."
Over the past two years Ghostpoet has hosted a show on NTS radio station that he describes as a"refreshing" opportunity to switch off from the day job. Through this – and his series of mixtapes, uploaded to Soundcloud – he revels in his love of sharing new discoveries. Constantly challenging himself as an artist and stepping outside peoples expectations – Ghostpoet recently worked with producer Koreless and visual artist Alex Turvey to produce a one off multimedia event shown at London's Oval Space. Famous not only for his musical ability but also his dedication to health and wellbeing – Ghostpoet will be taking part in the 2014 London Marathon.