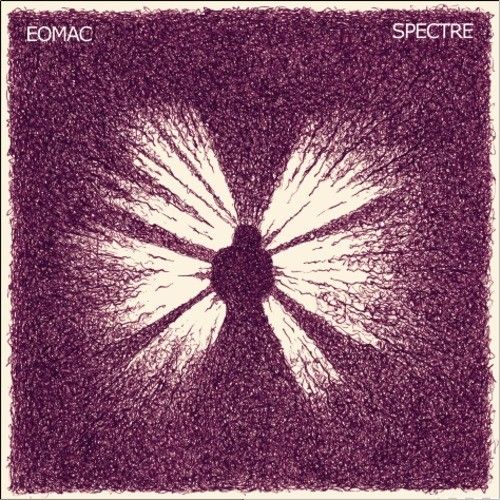 EOMAC – SPECTRE
Killekill is proud to present EOMAC's 'Spectre', the debut album from Dublin-based producer Ian McDon¬nell, a rising star in the techno scene. 'Spectre' also marks the label's first full-length artist album release.
Ian is better known as half of the Irish duo Lakker and this album is certainly carved from the same cold slab of stone. His music has already gained huge support from the likes of Tommy Four Seven, Ellen Allien, Thom Yorke and the one and only Aphex Twin himself. Bleepy, slo-mo synth lines, dense textures, saturated bassdrums and hand-sliced vocals dunked in cavern¬ous reverb ¬ 'Spectre' is all about EOMAC doing what he does best, taking concepts of club sound and contorting them into something that is truly his own.
'SU Riddim' kicks things off with a kind of twisted grime track. This is exactly the kind of thing that Eomac excels at – taking your conceptions of an existing club sound and contorting it, in doing so making it entirely his own. Next up is 'Rainmaker', a slow, mechanical techno number. Sparse granular textures mimic rainfall, giving the track its title. A lo-fi melody is gradually introduced, sounding as though it was played down the distant end of a cavernous tunnel to the listener.
'Forest' is instantly more playful than the previous two tracks. A bleepy melody, pulsing sub-bass and broken-beat rhythm give an almost childish feel to the track. 'Spectre', the title track reverts to Eomac's slow-chugging techno format. A haunting melody is gradually re¬vealed as the track builds up and up into an epic warehouse anthem. Expect to hear this rattling a dark, sweaty basement near you very soon.
'Rising 3' kicks straight into chopped breakbeats, reminiscent of both the 90s rave era (circa MBM's 'Radio Babylon') and the early garage sound. Again, this is Eomac masterfully twisting and re-inventing classic electronics into his sound. If 'Spectre' was the deep anthem of the album, 'Shell of Dark' is the techno stomper. Eomac cleverly uses short, modulated delays to create a phasing effect on the beats and melodies, yet locks the head and feet firmly in place with a pounding distorted kick drum. A delayed lo-fi lead pans overhead before the entire arrangement descends into distorted chaos. 'Deeva' steps up next, yet another example of Eomac toying with a popular club style, this time com¬pletely transforming house music. All the elements are there, the filtered house bass, the grooving 4/4 beat, the vocal stabs, yet this is a house track like you've never heard before, topped off with a playful bleepy melody that sounds like a nursery rhyme gone wrong.
'You Hun Ye Gui' is a spirit taken from Chinese folklore, generally meant to signify the trapped spirit of someone who died alone, far away from home. This deep, brooding number seems to pay heed to their tortured soul. Tight, short delays create a very tense, otherworldly vibe, while synthesized wind instruments and filtered-down arp lines convey a deep sense of for longing, pain and abandonment…
Keeping it trippy, 'Crackts' rolls in next. Eomac once again uses short repetitive elements and slightly out-of-time delays to both entrance the listener and to build the tension up and up and up. Combined with disso¬nant pads that sound like submerged alarm sirens and a relentlessly pounding bass drum, this track is set to be another absolute techno banger.
The second to last track winds things down a bit. 'Mika Riddim' (as the name suggests) is somewhat of a cross between modern bassline music and the vacuum tube shreddings of Mika Vainio. Tastefully done! The outro track, 'Squink' is a particularly strange one. Seemingly detuning over time, this slow deep techno number brings things tastefully to a close with tripped out delays, lush pads, and ever-shifting textures.
As debut albums go, 'Spectre' is an incredibly accomplished body of work and will rightly cement Ian McDonnell's reputation as one of techno's new pioneers.