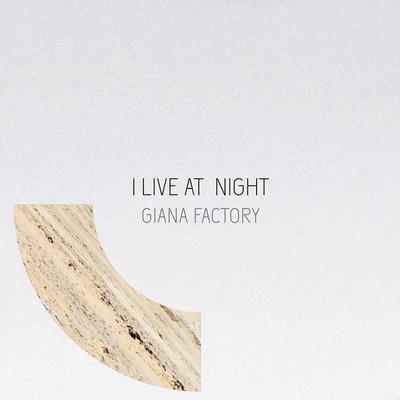 Giana Factory – I Live At Night
Following up to their much applauded international debut "Save The Youth" and the acclaimed first new Single "Lemon Moon" with it´s controversial Video take on Hysteric Preacherman Bob Larsen´s "Work" as a midwestern US Teenage Exorcist Copenhagen's Trentemoller produced answer to Warpaint, Giana Factory, return with the second Single of "Lemon Moon", "I Live at night" .

If "Lemon Moon" was a track that thrived on a union of anxious motorik and detached synth-pop.by contrast, "I Live at Night" is a slow build, a spun out tease of icily detached girl-ish incantations, light strums, and skittery beats. The accompanying imagery is unsettling—is this a medical experiment gone awry? Or a slow and tortuous death overseen by the impassive female trio.

By way of explanation, Giana Factory had this to say about the union of music and visuals:

"Even though in the song we are surrounding someone and killing them at last, really it's an ode to life. It's a call for people to enjoy every moment and not ending up regretting things in the end. Sometimes that means taking chances and not playing it safe.

"We've noticed how late at night we feel very alive. Maybe because the city is asleep and there is time for that kind of reflection. As an artist you live your life off the beaten path, and if you feel inspired to write a song late at night you can.

"In the video Diana Tørsløv was inspired by our fascination with sound. Sound is vibration and can move through media like water, fire, air, and electricity. When the physicality of sound shows in beautiful visual patterns it makes you think about the physicality of our bodies, natural systems and life really.

"The video is also portraying our process of working with music. On one hand that process is about organizing sound on a practical and technical level. And on the other hand using this as material for storytelling on a more emotional level."

Fronted by Louise Foo (sister of Sharin of The Raveonettes) and flanked by Lisbet Fritze (who also plays guitar in the Trentemoller Band) and Sofie Johanne, Giana Factory specialize in a wonderful kind of iced pop, beautiful songwriting with a lot of depth and diy attitude punch.
Just wait and See, with the Album to be released in early June!

I LIVE AT NIGHT has already been chosen as the most played song on Danish National Radio P3, which Giana Factory are very proud of.
www.gianafactory.dk