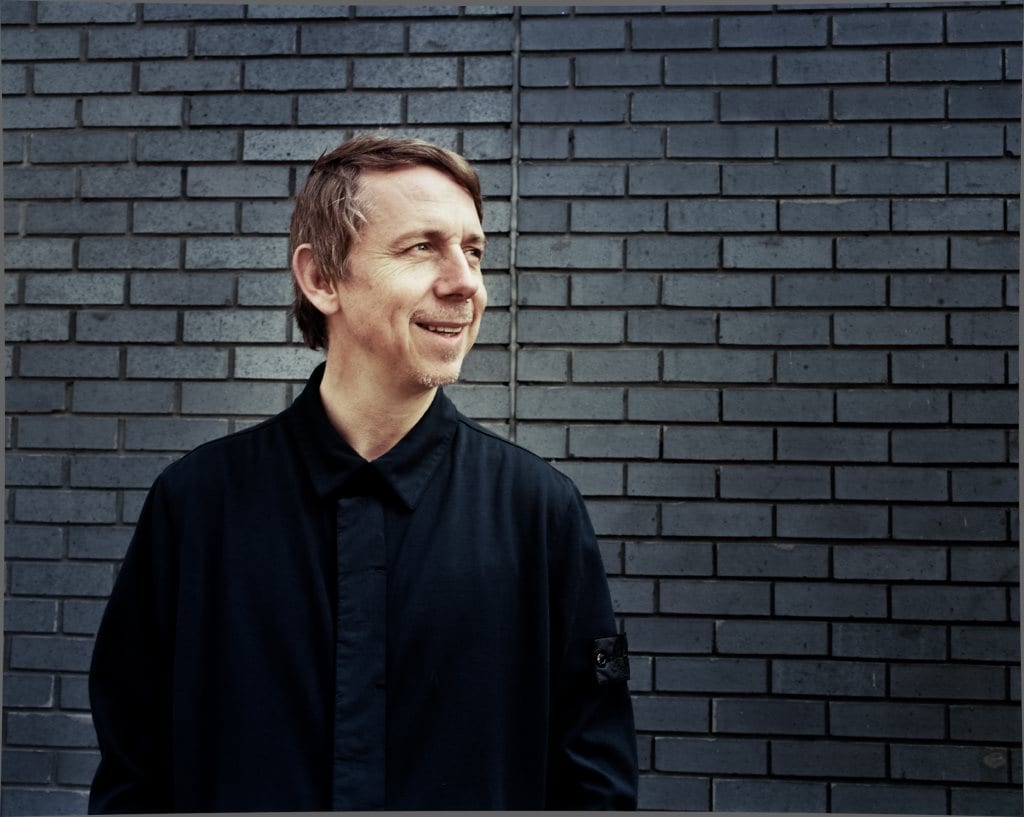 Gilles Peterson Hosts Week of Events at Curated Stoke Newington Pop-Up Store
Mental health charity Safaplace is proud to reveal their pop-up record store and bookshop Look Up, curated exclusively by DJ and tastemaker extraordinaire Gilles Peterson.
Taking place for one week only between 24th-30th September at Stoke Newington's Edwards Lane Gallery, Look Up is a space to explore the positive connection between mental health and the arts while raising money for the increasingly vital work of mental health charities.
Internationally renowned DJ, producer, record collector and curator, Gilles Peterson has lent his incredible music expertise to collate a special selection of incredible books, artwork and music that will be on sale at Look Up. Ranging from 'Strange Labrynth' by author Will Ashon, to Jordan Rakei's latest record 'Wallflower', to artwork from the incredible Connor Brothers, all proceeds from the sales will go to Safaplace, an emerging mental health charity set-up by Stoke Newington School and Sixth Form.
Gilles has also selected a stellar line up of guests who will all join him in store for interviews throughout the week, including drum and bass icon Goldie, fellow audio aficionado Colleen 'Cosmo' Murphy, UNKLE's James Lavelle, Hacienda favourite Dave Haslam and more. In addition to this, intimate live performances will be taking place at The Old Church, with appearances fromJordan Rakei, Yazmin Lacey and Aaron Unknown, rounded off with a closing party on 4th October at North London hotspot Five Miles club with special guests Daphni, HAAi and more TBA.
Full Line Up
Tues 25th September @ 6pm || Look Up – In Store Interview
Gilles Peterson interviews Colleen 'Cosmo' Murphy and James Lavelle
Tues 25th September @ 8pm || The Old Church, Stoke Newington
Gilles Peterson presents Yazmin Lacey (performance)
Wed 26th September @ 6pm || Look Up – In Store Interview
Gilles Peterson interviews Dave Haslam and Will Ashon
Wed 26th September @ 8pm || The Old Church, Stoke Newington
Gilles Peterson presents Jordan Rakei and sir Was (performance)
Thurs 27th September @ 6pm || Look Up – In Store Interview
Gilles Peterson interviews Goldie
Thurs 27th September @ 8pm || The Old Church, Stoke Newington
Gilles Peterson presents Aaron Unknown (performance)
Fri 28th September @ 6pm || Look Up – In Store Interview
Look Up interviews The Connor Brothers
Thurs 4th October || Five Miles, Tottenham
DJ Daphni, HAAi and more special guests TBA (club night)
FOR ONE WEEK ONLY; GILLES PETERSON
BRINGS CURATED POP-UP
'LOOK UP' TO STOKE NEWINGTON
A BESPOKE RECORD AND BOOKSTORE
IN COLLABORATION WITH MENTAL HEALTH CHARITY 'SAFAPLACE'
24th-30th September 2018
HUGE PROGRAMME OF TALKS AND PERFORMANCES INCLUDING GOLDIE, JAMES LAVELLE, DAVE HASLAM,
COLLEEN 'COSMO' MURPHY, JORDAN RAKEI AND MORE
4th October 2018
CLOSING PARTY WITH DAPHNI, HAAI AND
MORE TBA AT FIVE MILES
www.lookuppopup.com
Look Up Pop-Up, Edwards Lane Gallery, Stoke Newington, N16 OJJ
Tickets available from Dice:
www.dice.fm/series/look-u