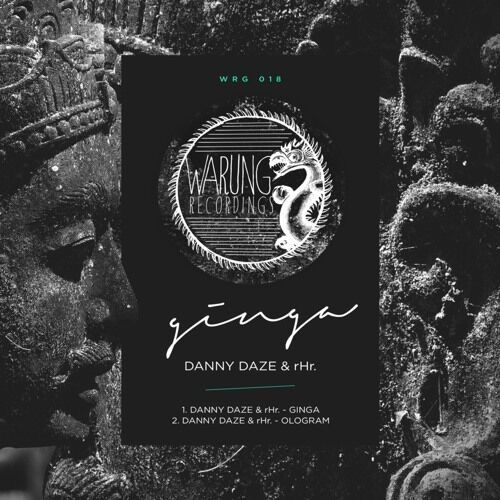 Danny Daze & rHr - Ginga
Hailing from the USA, DJ and producer Danny Daze has become synonymous for his ability to adapt and explore the many shades of electronic music during the expanse of his career thus far. Having released his music on Kompakt, Ultramajic, Ellum Audio and his own imprint Omnidisc in recent years, Danny Daze teams up with rHr for his next release on Brazilian based record label Warung Recordings.
The lead track Ginga is five and a half minutes of genre-bending brilliance, built up from layers of deep, floaty pads and sleepy female vocals that lie effortlessly amongst an interesting, electro-booty-bass style rhythm – similar to that of early 80s electro pioneers Afrika Bambaataa. The second and final track of the release, Ologram, leans much further towards the dancefloor crowd, with a solid 4×4 kick pattern and whirring, gritty pads which escalate in tone over a bumpy techno core.