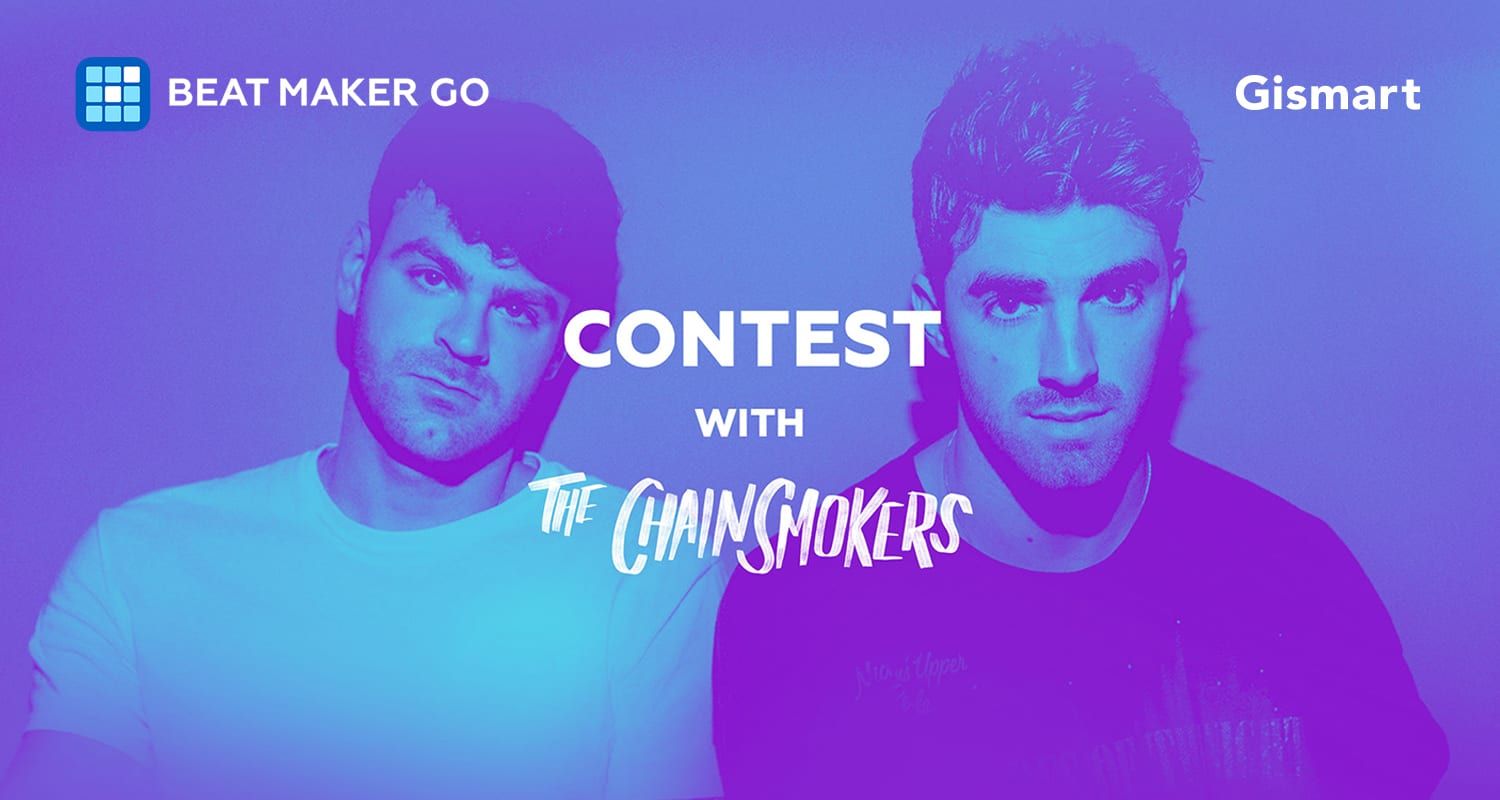 Gismart partners with The Chainsmokers for an exclusive competition
Gismart, the leading global music app maker with 300 million downloads, together with the world-famous EDM duo The Chainsmokers announces an exciting competition that will give the opportunity to win some incredible Chainsmokers themed prizes while putting beat making skills to test.
The aim is to bring users closer to the artists they love and to inspire a new wave of music making talent with Gismart's app Beat Maker Go. In doing so, Gismart has transformed Beat Maker Go into a hub of Chainsmokers themed creativity allowing users to use sounds from their hit records to create their very own unique beats.
Randy Shefer, Vice President, Creative Marketing – Interactive Media, at Sony/ATV Music Publishing, commented: "We are always looking to connect our songwriters and artists with innovating products in the digital gaming space. These collaborations can offer our songwriters and artists new streams of revenue and promotion in unconventional ways".
The Remix Contest
Users can compete against each other and write, record and share remixes of their favourite songs by The Chainsmokers. They'll have every tool to manipulate, tweak and create unique tracks.
To Enter
Users will just need to download Beat Maker Go on the App Store or Google Play, head over to the category titled "The Chainsmokers", pick the favourite track and start remixing. The tracks need to be shared on social media using the hashtag #BeatMakerGoContest. The top three remixes and the winner will be announced in two weeks time.
The Prizes
Third Place – Official branded cap fresh from The Chainsmokers.
Second Place – An official set of Chainsmokers drumsticks as well as an official roses T-shirt.
The Winner – A vinyl record signed by The Chainsmokers. On top of this, The Chainsmokers will upload the winning remix to their official SoundCloud page.
iOS version: here | Android version: here | Beat Maker Go website | Gismart website