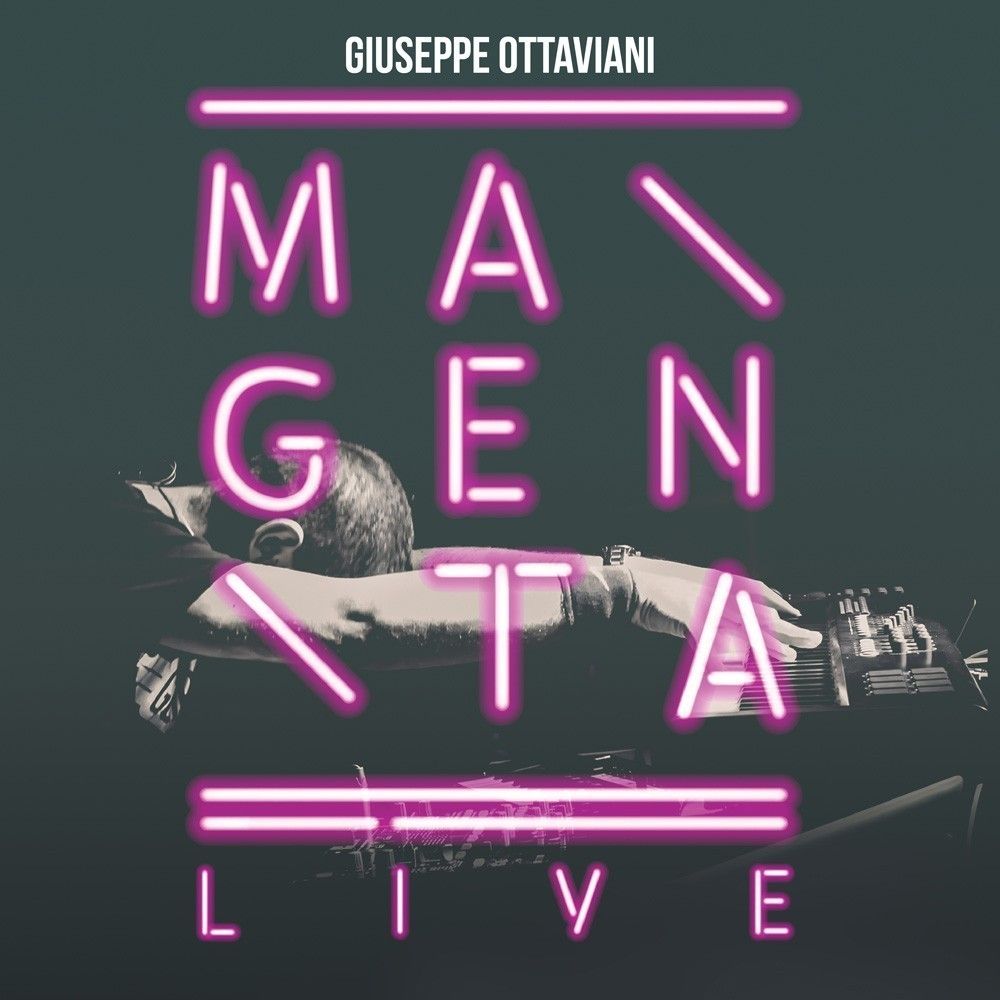 Giuseppe Ottaviani – Magenta Live
He was the first artist in the world to conceive, then deliver trance as a live performance medium. Pioneering the technology and skills, then mastering its techniques and stagecraft, he introduced the world to Giuseppe Ottaviani LIVE! Signalling a major development in the scene, it's a form that's subsequently been adopted by many a leading light. This, together with the release of his sophomore studio album 'Magenta' (which has now spawned a impressive litany of club smash singles), jointly elevated him to the scene's upper ranks. His next step on was one as intrinsic as it was anticipatable…
Back in the early spring, in Italy, Giuseppe packed up his studio kit. When it was next assembled, it was halfway around the world in Argentina, on stage at Mandarine, Buenos Aires'.
There, on April 12th, in front of thousands of clubbers and music lovers at the arena, Ottaviani turned Live into a science.
(Lights down / mics up "Hola, Buenos Aires, como esta!? Esta es Magenta Live!!") With its next frisson thrill never more than a bass note, synth spike or crowd roar away, you can now experience that tour-de-force debut show for yourself. The concert album features purpose-built Live versions of its tracks, designed by Giuseppe to flow as an integrally sequenced, non-stop, fully enriched clubbing experience. Prepare to colour your mind with a different type of 'Magenta' as Ottaviani seamlessly, stunningly delivers his opus as a live, in-concert experience for the first time. Including all the tracks you've come to love, it features team-ups with fellow tranceologists Ferry Corsten and Aly & Fila, and is supported by a stellar line of vocalists (Eric Lumiere, Audrey Gallagher, Linnea Schössow, Lo-Fi Sugar and Vitamin B among them).
A double disc release, with 'Passion', 'Liverpool' and 'In This Together', its also the platform for three brand pieces of 'Magenta' magic, additionally comprising all the Live mixes as standalone tracks. With its tense steely riffs and galvanized by gallons of side-chain compression, 'Passion' brings a stadium trance atmosphere to Magenta. Tech takes charge on 'Liverpool', which is fuelled by controlled distortion bursts, big crowd igniting shouts and ever bit as inflammatory pitch bends. Having already lent 'Magenta' a transcendental heartland with recent single 'Heal This Empty Heart', Melbourne-based singer-songwriter Alana Aldea returns to bring a more uplifting, unifying spirit to 'In This Together'.
On the new Live version of 'Love Will Bring It All Around', Giuseppe eases the Original's progressive nature and radiates a more vociferous trance ethic, locking Lumiere's vocal around thunderous drums and bass lines.
'Stars' has Giuseppe's supplying another one of his trademark high-octane production engines, one that Swedish starlet Linnea Schössow counterbalances with a sky gazing, spellbinding vocal arc. Deeper into the night Stephen Pickup's tones on 'Illusion' fleetingly splices a rock-ish gene in, whilst backed by Giuseppe's miasma-like harmonics, Faith's entrancing turn on 'Nothing Wrong' burns up Mandarine.
In solo mode Giuseppe broadens 'Magenta Live's musical remit. On 'Cold Flame' he pumps the distortion pedal hard, working in electro-lining sounds and FX. 'Feel The Music' meanwhile riffs off the modulating acidic churn of 'Hardtrance Acperience', climactically boiling its 303 to mercury-pop levels.
Uniting the high-octane studio personas of Aly & Fila and Giuseppe Ottaviani, 'Brilliant People'
uses beatific, ever-shifting female harmonics to dizzying, daring effect. Ferry Corsten & Giuseppe meanwhile collectively use symphonic string, artfully interplayed with melodic redolence and air-slicing synths to fashion the infectious anthem 'Magenta'. Not simply EDM, but surround-sound, big room-filling 3DM – summer 2014's colour will again be 'Magenta'!
#MAGENTALIVE – FOLLOW THE JOURNEY ON TWITTER / INSTAGRAM
Leading up to the album release on June 23rd fans can keep up to date on the latest news and developments for the album project using the hashtag #MAGENTALIVE Alongside album news Giuseppe will be giving away competition prizes and organising some exclusive social media activity, fans are encouraged to let us know your thoughts and feedback using the same hashtag!