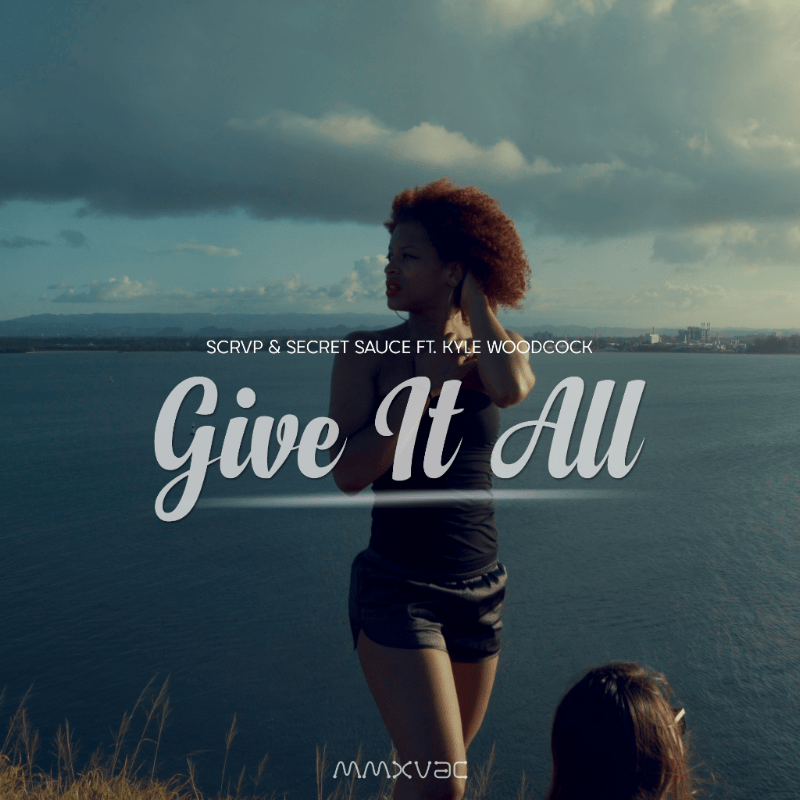 SCRVP & Secret Sauce ft. Kyle Woodcock - Give It All
This forward thinking track combines elements of bass, house, trap, [FOR IMMEDIATE RELEASE] August 1, 2017 — Fresh off of his performance at Electric Forest, Boston, MA electronic producer SCRVP is excited to announce the release of his new single "Give It All".
The track is a collaborative effort with producer duo Secret Sauce and also features the smooth, romantic and sultry vocals of Kyle Woodcocksoul and moombahton to create three minutes of auditory bliss. SCRVP is the owner of renowned label MMXVAC, which has over 100,000 Followers on SoundCloud. He is best known for his Chainsmokers' "Paris" remix released earlier this year, which has already earned him more than 3.3 Million SoundCloud plays.