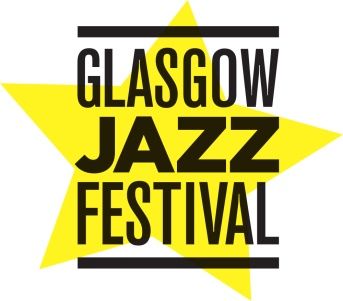 Glasgow Jazz Festival Ends On A High At The Glamorous Scottish Jazz Awards 2017
Glasgow's longest running music festival, the Glasgow Jazz Festival, ended its 31st edition on a high tonight with stunning performances from the likes of Ginger Baker, Tony Allen and Martin Taylor and Alison Burns.

Jill Rodger, Festival Director said "What an incredible festival! We were delighted to bring such a fantastic line-up to the city for this year and it seems our fans were too, as we saw a 20% increase on ticket sales from 2016 – the cherry on the cake for what has been one of our most memorable editions in all our 31 years."

As always, the Glasgow Jazz Festival enjoyed five days of incredible jazz and community spirit with artists and fans enjoying the shows side by side. This year, Nerija and Jay Phelps popped into the late night jam sessions at The Brunswick Hotel playing impromptu sets much to the delight of audiences. Nerija were also spotted dashing from their own show at St.Luke's to catch Tony Allen at The Old Fruitmarket on Friday night.

The festival came to a glitzy end this evening with the return of the Scottish Jazz Awards 2017. The awards celebrated a breadth of jazz talent from rising stars, to jazz legends. A list of winners from the night below:

Best Vocalist Award – Sponsored by Brunswick Hotel
Seonaid Aitken

Best Band/Ensemble Award – Sponsored by Glasgow UNESCO City of Music
Fat-Suit

Best Instrumentalist Award – Sponsored by ESP Music Rentals
Konrad Wiszniewski

Rising Star Award – Sponsored by Musicians' Union
Fraser Urquhart

Best Album Award – Sponsored by Birnam CD
Fat-Suit

Lifetime Achievement Award – Sponsored In Memory of the late Ralph Slater
Carol Kidd

Konrad Wiszniewski, who at this year's festival played a phenomenal set with The Greg Foat Group at The Admiral Bar picked up Best Instrumentalist, while BBC Radio Scotland presenter Seonaid Aitken opened the show accepting Best Vocalist. The awards were rounded off with a performance from Carol Kidd as she told the audience, "This is gorgeous and I love it and thank you. Throughout my whole career I've worked with the best of musicians so I'd like to dedicate this to all the musicians I've ever worked with. Thank you to everybody."

As Cream drummer and all round musical legend Ginger Baker told audiences at The Old Fruitmarket on Saturday night, "You can't learn it, you've either got it or you don't." And once again, Glasgow Jazz Festival proved they've still got it!

Check out 2017's full programme here – www.jazzfest.co.uk.