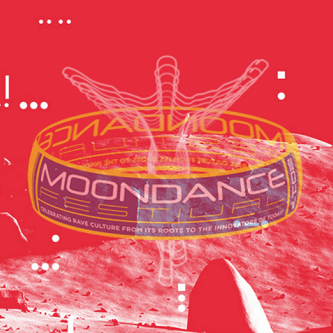 Moondance Festival announce more acts…
Celebrating 22 years of sold out shows, Moondance Festival returns to a picturesque new site – Trent Country Park in Cockfosters, North London on Sunday, 6th August. Showcasing over 130 acts across six stages, attendees can expect a unique mix of old skool, club classics, garage, drum & bass, jungle, house, grime, acid, hardcore and rave.

Moondance is set to host many of the DJs and acts who were original contributors to the established UK rave scene with big names such as LTJ Bukem, Ratpack, General Levy, Pied Piper, Mr C, Shades of Rythm, Dj Guv with Eksman & IC3, Shadow Demon Coalition, Dj Kane, Marcella Woods Live, Dave Lambert, DJ Storm, Acid Brothers and notable MCs Fearless, Creed, Ragga Twins and Dynamite.
"London's Biggest Celebration of Rave Culture" is expected to attract over 10,000 ravers – from teenagers to those who were in their teens when Moondance first began -to the all-day festival. Promoter Funki launched the festival back in 1995, aiming to "recreate the original unprejudiced, loved-up vibe of the original acid house and rave days". According to Funki, "Moondance is and always has been about bringing together different styles of dance music, and a diverse crowd of the most up-for-it bunch of party-people around." The wide variety of acts and musical tastes helps Moondance uniquely continue to showcase rave culture from its roots to the innovators of today.
This iconic and evolving brand is excited to bring revellers to this year's new gorgeous location, Trent Park in North London, a short walk away from Cockfosters tube station. The beautiful green surroundings are set to give the festival a special feel and a taste of the countryside. The park lies in 413 acres of rolling meadows, enchanting brooks, exquisite lakes, ancient woodland, and imposing historical sites. The former Royal Hunting Grounds form part of London's Green Belt and provides a refreshing, rural atmosphere right on the outskirts of London on the borders of Enfield.
In addition to the incredible music selection and new location, the festival will also host fully licensed bars on site and a selection of street food concessions catering to a variety of tastes. At last year's Moondance, attendees enjoyed the extra popular Caribbean food. Festival goers can expect a new exciting selection of food to rival the incredibly diverse array of music.
Moondance is one of London's biggest promoters running successful shows at some of London's most iconic venues including Astoria, Bagleys, Canvass, Coronet, Crystal Palace Sports Centre, Great Suffolk Street Warehouse, Koko, Roller Express, Scala and the SeOne Complex. Additional brands in attendance at the festival include Roast, Jungle Mania, TwiceasNice, Promised Land, Son of Dance, Essence of Chi, Peach, and Frantic.
Moondance Festival takes place Sunday 6th August, 11.00 – 21.00
This year's new location is Trent Country Park in Cockfosters, North London.
Over 130 acts across 6 stages include pioneers and notable newcomers of the UK rave scene.
Tickets on sale now from moondancefestival.co.uk/#tickets