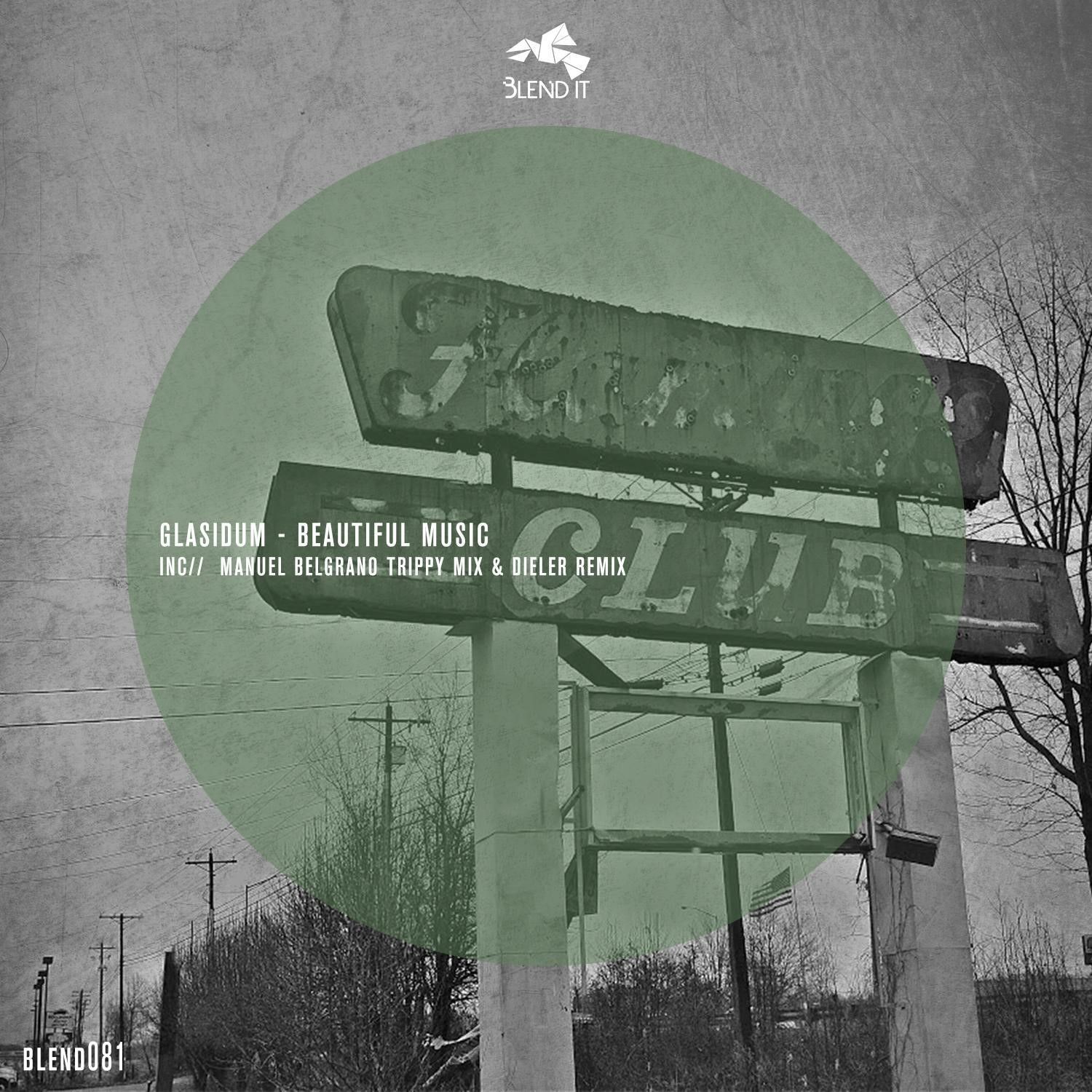 Glasidum – Beautiful Music
Blend It Records like good music. But what we're really looking for is Beautiful Music.
This time, we found it in South America! Straight from Argentina, Francisco Fernandez Subiela aka Glasidum is bringing us his vision of what we call 'Beautiful Music' .
After falling in love with the piano at the age of 6, Glasidum trained to be a professional pianist and soon embarked his career as a musician. He started performing in cover bands playing from rock to experimental, reggae and dub, which led him to play in the best venues of his country.
His real passion for electronic music began in 2004 when he acquired his first Roland synthesizer. In 2008 he started to perform live dj sets under the pseudonym Glasidum, playing with a strong influence of musical genres such as jazz, funk, blues, disco while always keeping the aesthetics of underground, deep house and house, influenced by both Chicago and Detroit.
Glasidum moved to Buenos Aires in 2009 to study Music Production applied to audiovisual, and is currently completing his thesis.
His first EP was released in 2010 on RESlab, supported by many big names including Laurent Garnier. His DJ and producer's journey continued with many releases and gigs, having him sharing the decks with Jorge Savoretti, Ernesto Ferreyra (Cadenza), Lucas Mari, Alexis Cabrera,Ariel Rodz, Juan Zolbaran, Luis Zerillo, Eddie Leader (UK), Espen Lauritzen (Nor), and many other international DJs.
In this EP, 'Beautiful Music' and 'Jausen' are promising you many surprises. Although the original 'Beautiful Music' is definitely aptly named, deeper vibes are added with the remix from his compatriot Dieler, and Manuel Belgrano put his dark touch on his amazing 'Trippy Remix' .