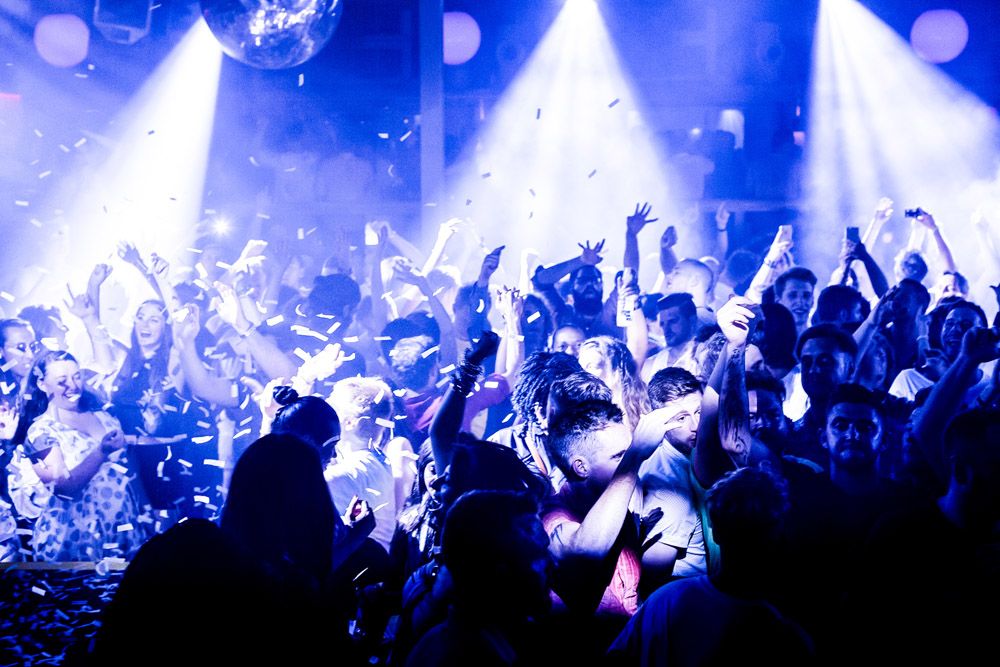 Glitterbox announces 2016 line ups at Space Ibiza
Following the news that Ibiza's favourite new party Glitterbox will return to Space Ibiza this year, we can now reveal full season line-ups for the Friday residency from 03 June to Friday 23 September 2016.
It's not often a party is as universally loved as Glitterbox, but from Resident Advisor to Marie Claire, Ibiza's now firmly established house and disco party has acquired a prized status amongst European clubbers.
At its heart, Glitterbox embodies the idea that the dancefloor should be the focus of a truly transformative night: something of a rarity in the DJ-idolising culture of the modern club. Every Friday throughout last season, Space was transformed into a glittering, hedonistic playground, with extravagant live shows and the finest, most eclectic soundtrack found anywhere on the island truly setting the party apart, complimented by regular appearances by stand-out PAs and local DJs.
The full list of artists now confirmed for the 2016 season is an exhaustive roll call of quality house and disco DJs, comprising Basement Jaxx (DJ set), Kenny Dope, Dimitri From Paris, Roger Sanchez, Todd Terry, Joey Negro, Simon Dunmore, Purple Disco Machine, The Shapeshifters, John Morales, Nightmares on Wax, Norman Jay, DJ Spen, Horse Meat Disco, Crazy P (DJ set), David Morales and Heller & Farley.
Line-ups for Space's El Salon – including island residents DJ Pippi, DJ Antz and Mo'funk – along with further DJs and live PAs will be announced over the coming weeks.
GLITTERBOX'S SIMON DUNMORE SAID:
"The reaction to Glitterbox in Ibiza last season was one of overwhelming positivity. DJs that have real heritage, can read a crowd and know when to drop the right record deserve a platform on the island. The Terrace is a perfect venue for Glitterbox, so the decision to stay there for a second season was an easy one. To be involved in Space's final Ibiza season is a privilege, and we intended to make it the go-to night on Fridays throughout the summer."
Last season, Glitterbox relocated from Booom to Space and enjoyed a revelatory sophomore year. The opening party reviews were exemplary. Glitterbox's unique fusion of classic and contemporary dance music, backed by imaginative theming across everything from Mark Wardel's glamorous artwork to the Savage dance crews Nutbags, Hot Heels and Sink The Pink has fitted Space perfectly, and the Glitterbox crowds happily swelled whilst the Friday night soundtrack continued to impress.
Glitterbox moved off island last summer at London's Ministry of Sound, with a second event held in December 2015. Further UK and international events will be announced soon, while Glitterbox makes its festival debut at We Are FSTVL in May.
After 27 definitive years in Ibiza, Space will be closing its doors for good after the upcoming season. During that time Space has established itself as one of the world's greatest clubs, and leaves a legacy in dance music that cannot be overstated.
GLITTERBOX AT SPACE IBIZA 2016 – LISTINGS
WEEK 1 – Opening Party
03.06.16
SPACE TERRACE
KENNY DOPE
TODD TERRY
DIMITRI FROM PARIS
SIMON DUNMORE
EL SALON
LINE-UP TBA
WEEK 2
10.06.15
SPACE TERRACE
BASEMENT JAXX (DJ SET)
PURPLE DISCO MACHINE
THE SHAPESHIFTERS
EL SALON
LINE-UP TBA
WEEK 3
17.06.15
SPACE TERRACE
ROGER SANCHEZ
JOEY NEGRO
SIMON DUNMORE
EL SALON
LINE-UP TBA
WEEK 4
24.06.15
SPACE TERRACE
KENNY DOPE
JOEY NEGRO
JOHN MORALES
EL SALON
LINE-UP TBA
WEEK 5
01.07.15
SPACE TERRACE
TODD TERRY
JOEY NEGRO
NIGHTMARES ON WAX (DJ SET)
EL SALON
LINE-UP TBA
WEEK 6
08.07.15
SPACE TERRACE
ROGER SANCHEZ
PURPLE DISCO MACHINE
THE SHAPESHIFTERS
EL SALON
LINE-UP TBA
WEEK 7
15.07.15
SPACE TERRACE
TODD TERRY
JOEY NEGRO
NORMAN JAY
EL SALON
LINE-UP TBA
WEEK 8
22.07.15
SPACE TERRACE
BASEMENT JAXX (DJ SET)
DIMITRI FROM PARIS
SIMON DUNMORE
EL SALON
LINE-UP TBA
WEEK 9
29.07.15
SPACE TERRACE
DAVID MORALES
HORSEMEAT DISCO
PURPLE DISCO MACHINE
EL SALON
LINE-UP TBA
WEEK 10
05.08.15
SPACE TERRACE
ROGER SANCHEZ
DJ SPEN
SIMON DUNMORE
EL SALON
LINE-UP TBA
WEEK 11
12.08.15
SPACE TERRACE
LINE-UP TBA
EL SALON
LINE-UP TBA
WEEK 12
19.08.15
SPACE TERRACE
LINE-UP TBA
EL SALON
LINE-UP TBA
WEEK 13
26.08.15
SPACE TERRACE
BASEMENT JAXX (DJ SET)
JOEY NEGRO
CRAZY P (DJ SET)
EL SALON
LINE-UP TBA
WEEK 14
02.09.15
SPACE TERRACE
TODD TERRY
JOEY NEGRO
MORE TBA
EL SALON
LINE-UP TBA
WEEK 15
09.09.15
SPACE TERRACE
SPECIAL GUEST TBA
DIMITRI FROM PARIS
SIMON DUNMORE
EL SALON
LINE-UP TBA
WEEK 16
16.09.15
SPACE TERRACE
BASEMENT JAXX (DJ SET)
HELLER & FARLEY
JOHN MORALES
EL SALON
LINE-UP TBA
WEEK 17
23.09.15
SPACE TERRACE
TODD TERRY
DIMITRI FROM PARIS
JOEY NEGRO
PURPLE DISCO MACHINE
EL SALON
LINE-UP TBA