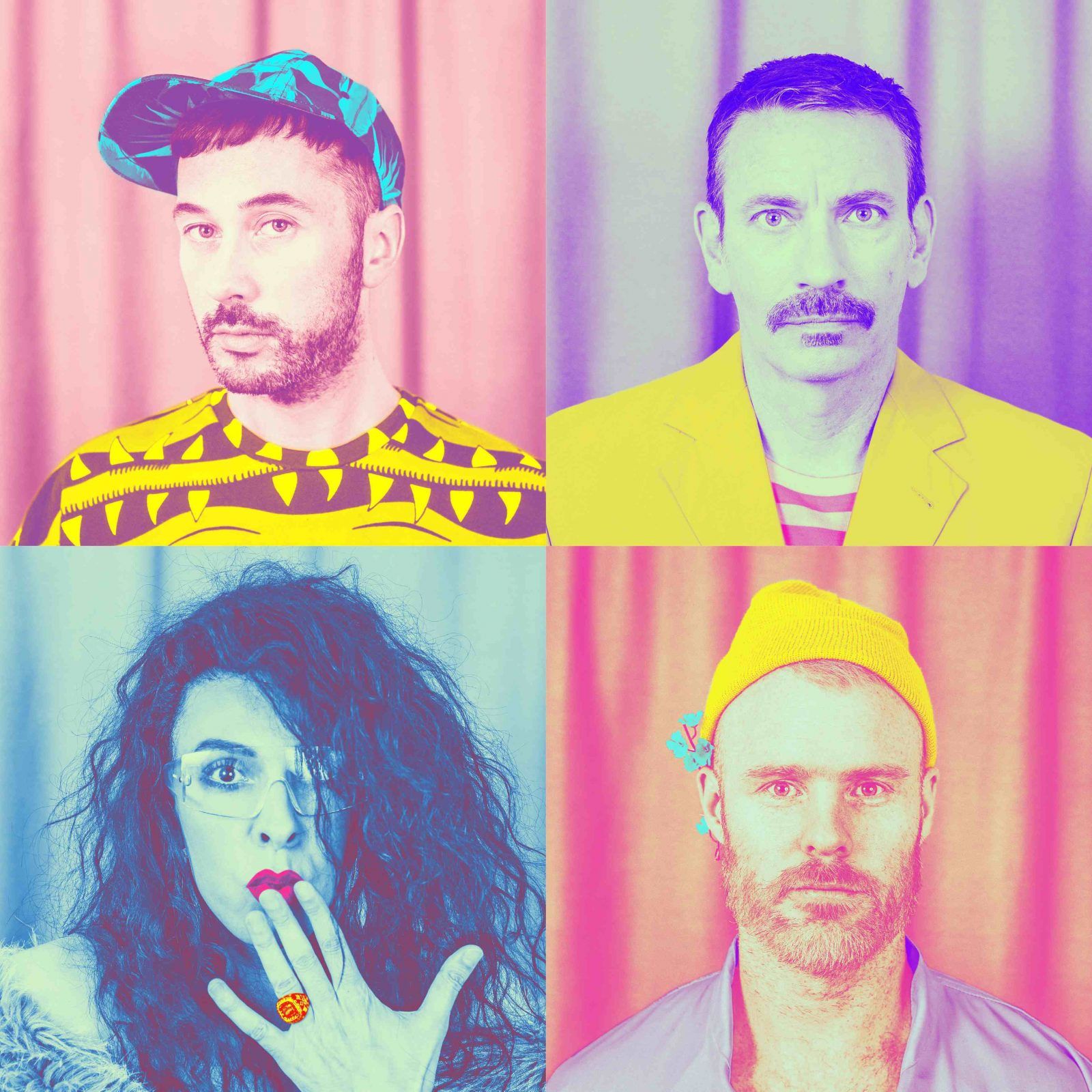 Glitterbox at Booom Ibiza Saturday 26th July
GLITTERBOX – BRINGING THE ORIGINAL SPIRIT OF HOUSE MUSIC BACK TO IBIZA
"Glitterbox offers you the chance to really let your hair down and dance, away from the ubiquitous thud of the island's house and techno fare." Resident Advisor
"..a timeless event worth visiting if you come to Ibiza on holiday, fly in for just a weekend or live on the island permanently." Essential Ibiza
"…one of the most easily accessible, and easily enjoyable, nights on the island." Ibiza Spotlight
"Glitterbox entices a glamourous crowd" Metro (Top 10 new Ibiza openings)
"The place to go if you want a fashion-friendly crowd" Marie Claire
SATURDAY 26 JULY'S AMAZING LINE UP: HERCULES & LOVE AFFAIR (LIVE), DIMITRI FROM PARIS, JOEY NEGRO & SIMON DUNMORE
Defected's Glitterbox night will host an incredible line up of Hercules & Love Affair live, Dimitri From Paris & Joey Negro, and Simon Dunmore at Booom Ibiza on Saturday 26th July.
The new Hercules & Love Affair cast, led by ringmaster Andy Butler, is impeccably displayed on new album Feast of The Broken Heart, from which Defected Records have just signed the acid pop-house masterpiece 'Do You Feel The Same' (of which a new DJ-friendly Club Mix will be made available soon, with additional new remixes to be released in Autumn 2014).
The goal of Hercules 3.0: meaningful house music that IS pop music and can speak to the most musically adept of tastes. More now than ever it is about delivering something deeper to the hedonistic precept of Hercules & Love Affair. "I am fascinated by belief," Andy says, "Maybe the nightclub isn't just decadent and meaningless." His words resonate past memories of hearing the gospel house tones of Sounds of Blackness, Ten City and Mass Or- der under a mirror-ball. Andy lived and wowed through Francois Kevorkian and Danny Krivit's pivotal Millen- nial Sunday night secular/spiritual nightclub transcendence, Body&Soul, in New York. These values are inherent to Glitterbox too, and 26th July offers a unique moment during the melee of Ibiza 2014 to catch Hercules & Love Affair in one of the best spaces on the island.
Glitterbox, the new Saturday night shindig from Defected, has already established itself as one of Ibiza's most essential nights. Its secret? Daring to be different. Taking place at Booom Ibiza every Saturday throughout the summer season, Glitterbox invites the likes of Hercules & Love Affair, Kenny Dope, Joey Negro, Late Nite Tuff Guy, David Morales, Todd Terry, Dimitri From Paris, Simon Dunmore, Lovebirds and FCL to dig a little deeper as well as play the big records, creating a memorable and unique hemisphere of house.
Glitterbox's aim is simple: to throw a truly great party that ignores trends, fads and niche appeal in favour of focusing on the most important ingredient there is – the music – and that of course starts with the DJs behind the decks.
There's also a fashion element to the party with a stylish presentation and weekly themes creating a playground for an international party crowd of all persuasions, who want to hear true masters of their craft on one of the world's best sound systems. The night attracts music blog geeks, creative pros, house heads, eccentric dressers, femme fatales, industry people and recognized personalities, all getting down together like there's no tomorrow.
Full season listings for Defected presents Glitterbox are below. For more updates, head over to www.glitterboxibiza.com
——
WEEK 6
12.07.2014M
KENNY DOPE
JOEY NEGRO
MO FUNK
DJ PIPPI
SHOVELL LIVE ON PERCUSSION
BARBARA TUCKER LIVE PA
WEEK 7
19.07.14
THE SHAPESHIFTERS
COPYRIGHT
LATE NITE TUFF GUY
DJ ANTZ
WEEK 8
26.07.14
HERCULES & LOVE AFFAIR (LIVE)
DIMITRI FROM PARIS
JOEY NEGRO
SIMON DUNMORE
WEEK 9
02.08.14
JOEY NEGRO
SIMON DUNMORE
CRAZY P
LATE NITE TUFF GUY
SHOVELL LIVE ON PERCUSSION
BARBARA TUCKER LIVE PA
WEEK 10 – FRANKIE KNUCKLES TRIBUTE
09.08.14
DAVID MORALES
HECTOR ROMERO
QUENTIN HARRIS
WEEK 11
16.08.14
TODD TERRY
HERCULES & LOVE AFFAIR (LIVE)
HORSE MEAT DISCO
MO FUNK
WEEK 12
23.08.14
DIMITRI FROM PARIS
CLAUDIO COCCOLUTO
FCL
NIGHTMARES ON WAX
SHOVELL LIVE ON PERCUSSION
LADY LINN LIVE PA
WEEK 13
30.08.14
JOEY NEGRO
SIMON DUNMORE
LATE NITE TUFF GUY
MR DORIS
SHOVELL LIVE ON PERCUSSION
BARBARA TUCKER LIVE PA