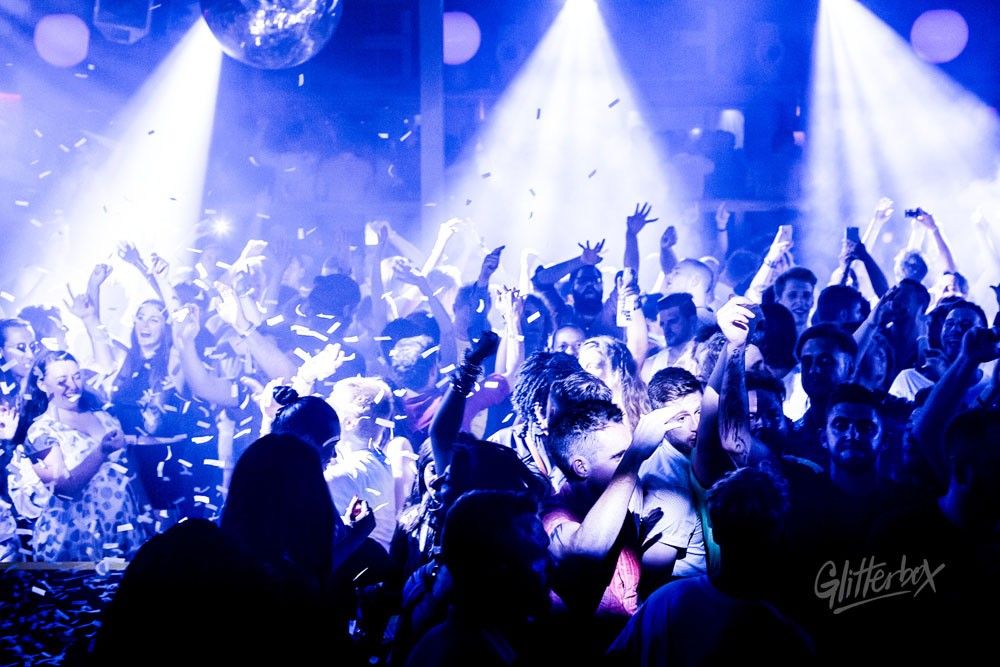 Glitterbox London at Ministry of Sound
Bringing the glamour, sophistication and timeless music policy of the landmark Ibiza party to the UK, Glitterbox makes its eagerly-awaited London debut this July at the legendary Ministry of Sound.
A new party from globally renowned house music label Defected Records, Glitterbox launched in Ibiza last year amid a sense that Defected were setting out to create a different kind of event; one that combined a 'music first' policy with a sense of glamour alongside an atmosphere of pure exuberance: something that is often lacking in today's often clinical clubbing environments.
Salacious and stimulating but never losing focus on the most important aspect – the music – a Glitterbox party is a unique experience: an opportunity to lose yourself in the moment, and to witness the transformative, feel-good power of genuinely timeless dance music.
In Ibiza, Glitterbox's soundtrack of exceptional DJ sets of classic and contemporary house, disco and electronic music, drew a loyal following of locals, industry, club freaks, workers and fashion folk, and before the season ended Glitterbox was the most talked-about party on the island.
This season the weekly Friday party has moved to Space Ibiza, with a 16 week season running from 12 June – 25 September. As the island's most iconic club, and with an unparalleled musical history, Space Ibiza is the perfect home for Glitterbox's new adventure. This collaboration is a clear statement of intent and marks a fundamental change to Friday nights in Ibiza.
For the first ever London show, Glitterbox welcomes a diverse selection of DJs set to transform Ministry of Sound into a hemisphere of house and disco for the night. Sharing analogous roots of inspiration, Ministry of Sound is the perfect venue for Glitterbox's London debut.
Originally modelled on New York's Paradise Garage, Ministry was the brainchild of Justin Berkmann who wanted a club that focussed on "sound system first, lights second, design third: the reverse of everyone else's idea". Similarly, Glitterbox reaches back into the past for its inspiration, taking influence from the infamous Studio 54 parties of the late 70s and early 80s. Ian Schrager famously described a night at Studio 54 as like "standing on stardust". This July, Glitterbox will harness that sense of magic for the modern age.
Overseen by Glitterbox Creative Director, Mark Herman, TradeMark, aka UK artist, Mark Wardel, has designed the stunning new Glitterbox artwork while 'Savage' – a new performance concept from the East Creative Agency (the team behind Sink The Pink) – will bring their lavish dance collective along for the ride.
Headlining the Box is Cerrone, a French disco drummer, composer, record producer and without doubt one of the most influential European disco producers of all time. His seminal album Supernature has sold more than eight million copies worldwide with his music still informing modern productions to this day, having been sampled by the likes of Modjo, Bob Sinclar, The Beastie Boys, Run–D.M.C amongst many more.
Appearing alongside Cerrone in The Box are Joey Negro – the master British producer, remixer and DJ who was an integral part of Glitterbox's success last year – along with Juan MacLean and Smokin Jo, two acclaimed electronic artists with their fingers firmly on the disco pulse.
Defected's founder Simon Dunmore plays the 103 with Purple Disco Machine, surely a contender for breakthrough artist of the last 12 months following a string of rapturously received singles and remixes. London based French DJ and producer The Reflex and London's Nadia Ksaiba complete the line-ups in the 103.
In the Loft, the For The Love Of House DJs Greg Sawyer and Simon Dawson play classic house all night long.
Glitterbox is at Space Ibiza every Friday from 12 June – 25 September – full line-up details here:
http://glitterboxibiza.com/events
Defected presents Glitterbox Ibiza 2015 is out 31 May (3CD / Digital) on Defected Records
iTunes link: http://po.st/gb15i