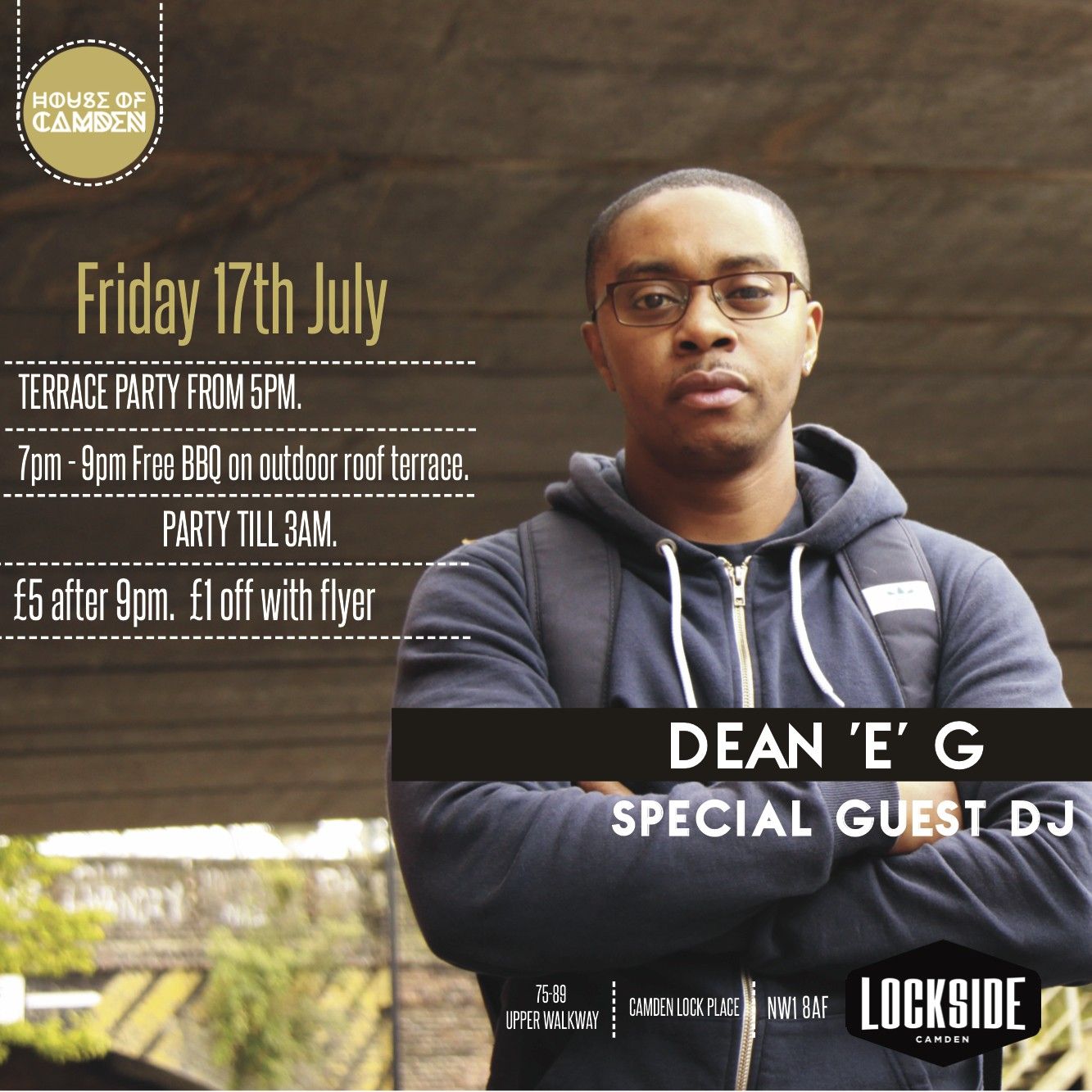 Terrace & BBQ Party from 5pm with Special Guest DJ DEAN 'E' G
It is official, one of the best Friday nights that London has to offer returns on Friday 17th July 2015 at the Lockside Lounge in Camden. With renowned special DJ's on the night, and a free BBQ on the outdoor roof terrace, there is no other night that does it quite like the House of Camden.
A selection of the very best in vocal Club Classics, Deep House, RnB remixes, and everything old school will be provided throughout the night by Dean E G and award-winning DJ duo 'Due to Availability,' who will also be joined by Dezy B on percussion.
With entry being absolutely free up until 9pm and just £5 thereafter, you will enjoy yet another 'House of Camden' experience taking you through to the early hours of Saturday morning. So whether you are looking for the right place to continue your Friday night drinks, or you simply want quality entertainment without the hefty price tag, there is nowhere better for you to spend your Friday night.
POSTS