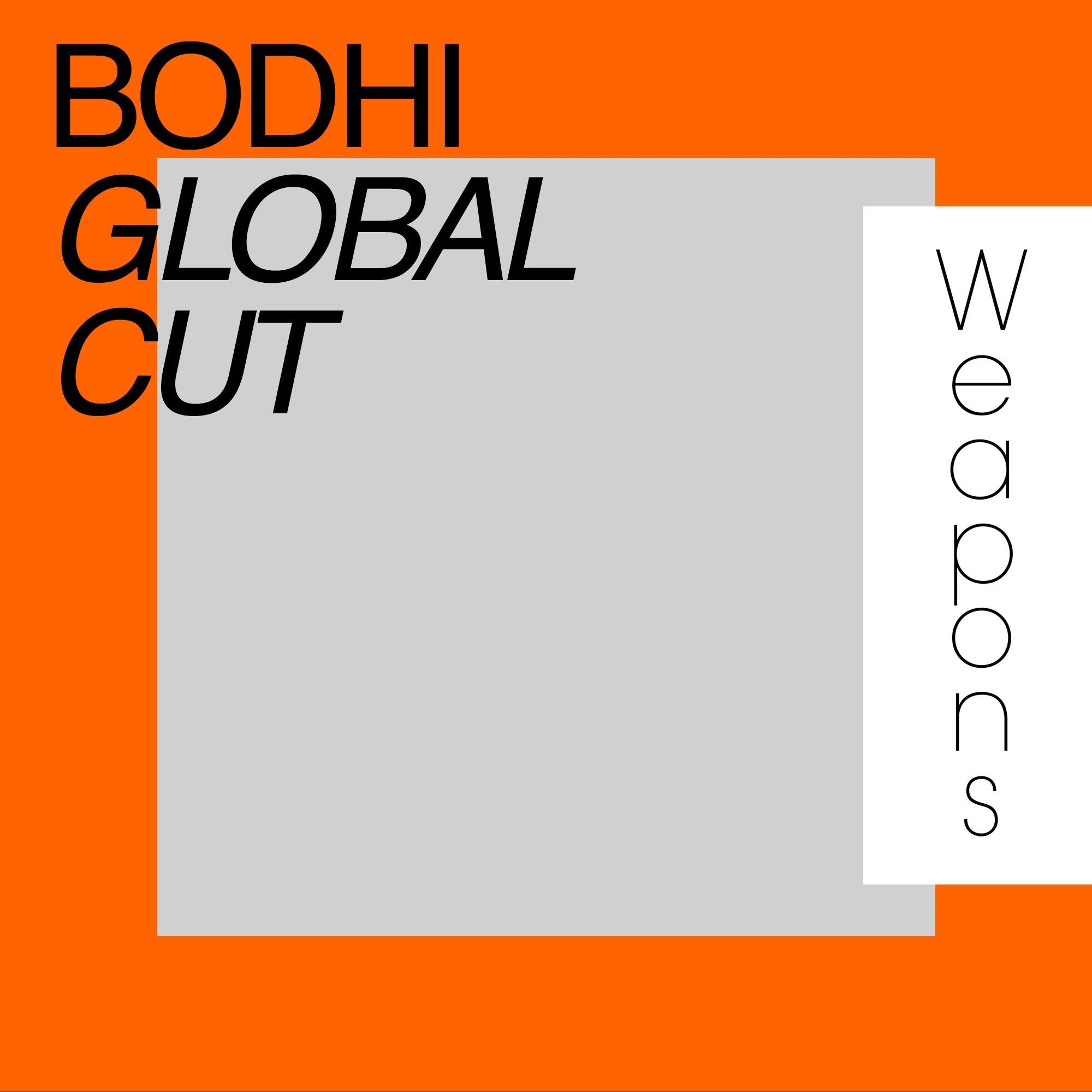 Bodhi - Global Cut
A year on and 14 releases later, emerging label Weapons returns today with a percussive gem fromBodhi called 'Global Cut'. Premiered via MIXMAG, the mesmeric track sees the duo neatly layer tribal filled drum rolls and other more-subtle percussive elements to create an immersive dancefloor experience.

Since bursting onto the scene in 2013 with 'Imperfection' via Future Classic, Bodhi's enchanting, dancefloor-ready vibe has continually gained support from some of the industries' most influential producers and selectors, as well as demanding close attention from key online tastemakers such as Clash, Mixmag and Indie Shuffle.

Bodhi's ability to channel the sounds of uplifting house with a love of classic analogue gear into the sleekest forms of modern dance music speaks volumes on talent and cements the duo as notable players in the scene.

Fast becoming a well trusted authority on new music by industry tastemakers and DJs alike, for Weapons the mantra is in the name. Harking back to the days where the best dance tracks were made for the club, not the radio, Weapons promises to supply pure dance floor tracks, for DJs and dancers alike; and 'Global Cut' does just that.

5% of all Weapons profits will go to those displaced by war.

'Global Cut' is out now via Weapons.