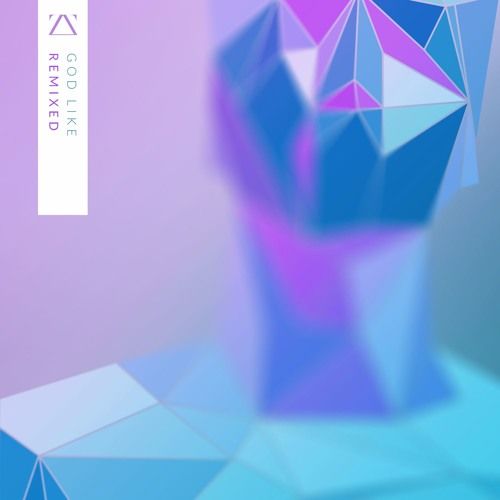 Puzzle - Godlike (Remixed)
Following the release of astounding debut single 'Godlike' at the end of last year Brazilian-born, London based collaborative artist and musician PUZZLE continues the journey with 'Godlike' (Remixed) on 5th February.
'Godlike' received high praise from blogs and mainstream press alike upon its release last November. Premiering on cult blog Groundsounds the track quickly gained avid attention online ranging from the likes of CLASH to Gigwise for its infectious dark pop melodies and emotive synths. Making Wonderland's 'Tracks Of The Week' it nestled comfortably between Sia and David Bowie on their playlist.
The ambitiously innovative 360 video for 'Godlike' created by Territory Studios was celebrated by Design Week and Digital Arts for bringing the track to life with a visually rich and immersive experience. The 'Godlike' video smashed it with 235,000 views on YouTube and counting – a remarkable achievement for an independent artist.
'Godlike' (Remixes) expands the track's original mission to decode reality and furthers the collaborative nature of the project with unique remixes from three hot producers/DJs: T3NBEARS, o.utlier and Midnight Riot.
T3NBEARS aka Tom Leithead-Docherty has a glowing discog co-producing records for the like of David Guetta, Hardwell and Glowinthedark. Last year's glitchy big beat track, 'Purple Soup', with Hasse De Moor saw him capture the attention of Diplo, Valentino Khan and Skrillex. The T3NBEARS' 'Godlike' Remix pushes the track out into the light with a blissed out reggae vibe and a jerky breakbeats to transform it into a chilled out summer anthem.
Irish native o.utlier (Naïf, Soul People Music, Astral Industries) made his production debut on Efdemin's Naïf imprint and delivered an impressive follow up EP on Fred P's revered Soul People Music. He is a resident DJ at the Astral Industries night (sharing lineups with the likes of Mortiz Von Oswald and Abdulla Rashim) and a regular DJ at Dalston's Dance Tunnel. Breaking away from the light and embracing the track's original melancholia the o.utlier Club Dub Remix of 'Godlike' feeds from the tonality of the vocals to produce a darkly hypnotic 4/4 ambient mix.
Midnight Riot have captured the zeitgeist with their super proto house compilations that mix original and the edits-not-edits for new disco flavours. Their phenomenal appeal lies in the diversity of sounds from the likes of Late Nite Tuff Guy, Deadly Sins, Yam Who?, The Dead Rose Music Company, Rayko and many, many more.
The Midnight Riot Disco mix hits a decadent dance floor home to Kraftwerk, Grace Jones and OMD. The vocals are stripped back to become a disembodied echo that float over dystopian looped beats and ethereal synths to both unnerve and enthrall.
PUZZLE is set to follow his stunning sold out debut show with a night at The Courtyard Theatre on 9th March in a show that is not to be missed.
Tickets for PUZZLE live at The Courtyard Theatre on 9th March are available here:
http://www.seetickets.com/event/puzzle/the-courtyard-theatre/944693/
https://www.facebook.com/unlockpuzzle
https://twitter.com/unlockpuzzle
https://www.instagram.com/unlockpuzzle/
https://www.youtube.com/unlockpuzzlemusic