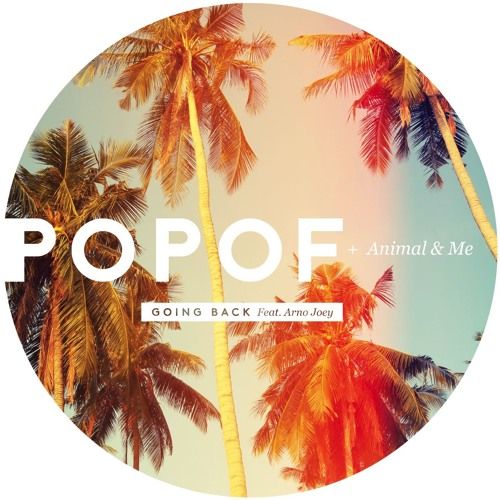 POPOF, Animal & Me Feat. Arno Joey - Going Back
Worldwide-famous Parisian DJ POPOF, in collaboration with one of France's most promising talents, Animal & Me, has released a new video, "Going Back", featuring a number of reputed French artists.
"Going Back" is the second single taken from POPOF's latest and internationally-acclaimed album "Love Somebody" (Hot Creations). Both a fan and industry favorite, "Going Back" features Arno Joey's hypnotic vocals and genre-bending sounds. The result is a multi-sonority crossover track, the missing link between house / techno music and pop.
Featuring many prestigious French artists (superstar tattoo artist Guy le Tatooer, graffiti artist and performer Nilko White, contemporary dancer Fanny Sage and performer Mike Garcia), "Going Back" is a stylized visual freakshow extravaganza.
The track's musical duality, underground vs disco chic, visually illustrates to perfection the junction between two worlds. Reality and fantasy merge, strange creatures appear, the concept of time and space dissolves. Monochrome replaces color, black and white dominate, and characters are not what they appear to be.
About POPOF
Hailing from Paris, Popof is one of the most widely recognized names within the world of house and techno. In 2009, he was voted Best Newcomer artist at the Ibiza DJ Awards and was appointed four years later official mentor of the Paris Techno Parade 2013's fifteen year anniversary.
Popof released in 2015 his latest LP 'Love Somebody', a crossgenre album featuring a variety of collaborations with renowned artists such as Miss Kittin. Released on Hot Creations, 'Love Somebody' was followed by a series of remixes by Carl Cox, Luciano, Jamie Jones, Magda, Kerri Chandler, Eats Everything, Lee Foss and Marc Houle. It has received rave reviews by numerous publications and specialized websites.
One of the most downloaded artists in his category, Popof is in very high demand for his remixes and has worked for famous artists such as Depeche Mode, Chemical Brothers, Moby, Martin Solveig and many more.
Facebook/POPOF
https://www.facebook.com/POPOF-28281443788/?fref=ts
Soundcloud
https://soundcloud.com/popofofficial
About Animal & Me
Animal & Me is a multi-faceted Parisian artist who distillates dancefloor, immersive atmospheres through his music. From deep house to techno, he puts forward this duality and boasts a unique, instinctive approach towards the process of creating music, using the latter as a true expression of his feelings.
This promising artist is a frequently collaborator of French DJ Popof. He is signed with Hot Creations, Cocoon and Form labels, and has been remixed by some of the biggest names within the contemporary electronic scene : Miss Kittin, Oxia, Petard Dundov, Lee Foss, Eats Everything…
Soundcloud/Animal & Me
https://soundcloud.com/animalandme
About Arno Joey
French singer, songwriter, composer and actor Arno Joey is a versatile artist who loves performing on stage as much as he likes to entertain his audience with his dry humor. He has recorded many tracks with renowned electronic music artists. Arno Joey is also a familiar face in French publicity, as he has been for many years the star of a massive campaign for a worldwide-famous brand.
Facebook/Arno
https://www.facebook.com/Arno-Joey-424138581089333/?fref=ts