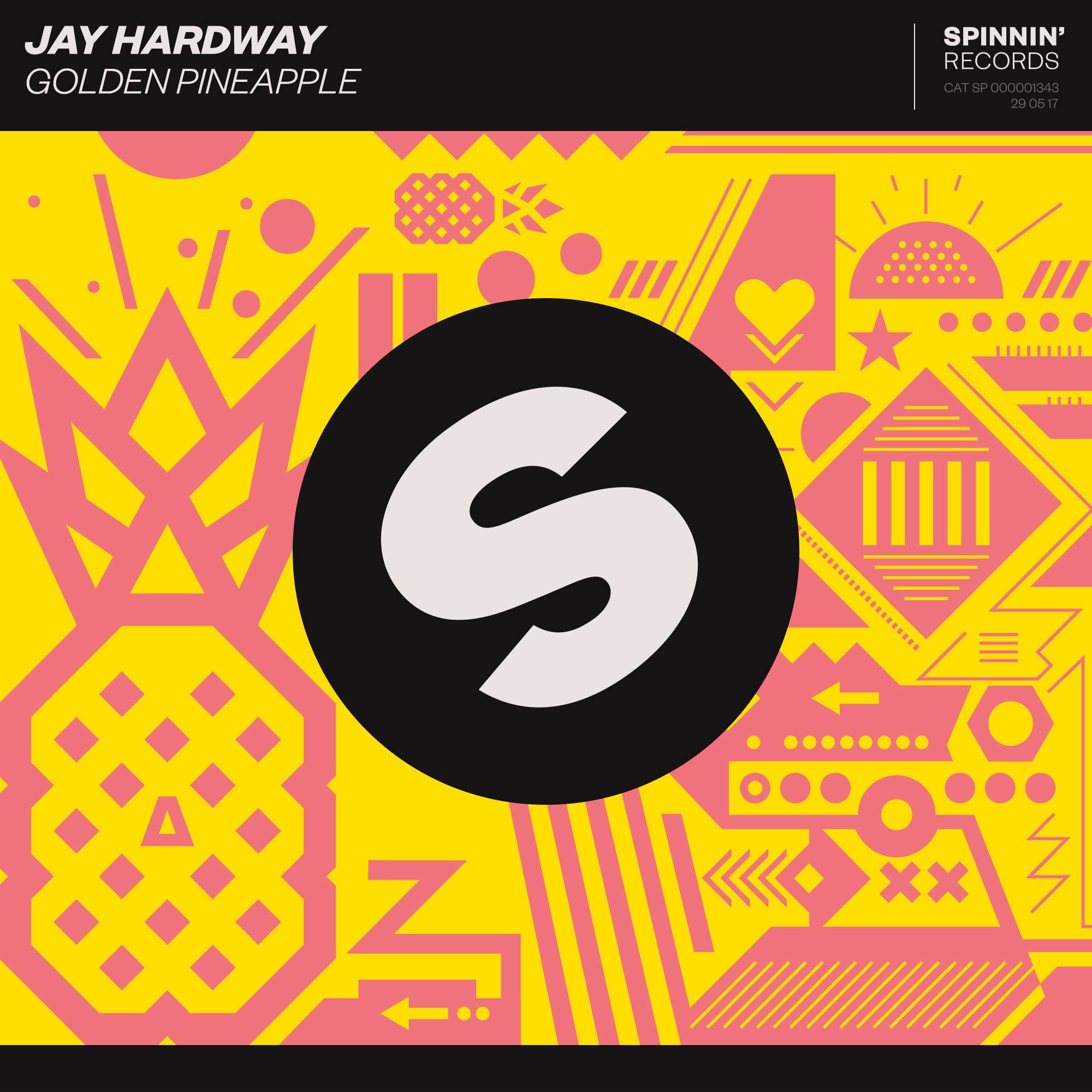 Jay Hardway - Golden Pineapple
Fresh music from Jay Hardway. He returns with a massive tune that floods with his recognizable sound as he succeeds to create another banger that is bound to crawl all the way up to every mainstage. Cool piano chords, vigorous melodies and strong drums are sure to make you want a taste of this 'Golden Pineapple'!
Dutch DJ and producer Jay Hardway continues to be one of the Dance scene's most exciting and well-loved names, with a formidable discography rapidly building up alongside a burgeoning global tour schedule. He made name with his collaboration and debut single 'Registration Code' together with then-unknow teenager Martin Garrix, with whom he continued a successful working relationship releasing tracks like 'Wizard' (#1 in Beatport and 3.6 million YouTube views in its first week) and more recently 'Spotless' (over 12 million plays online).
Besides these successful collaborations, Jay Hardway is also well known for his solo endeavours, with
the likes of 'Bootcamp' and 'Electric Elephants'. While best known for his high-end production, he has branched out into more mellow sounds on tracks like the stunning trance-influenced chugger 'Somnia', suggesting there's much more to come from this talented artist.
Last year, in 2016 Jay Hardway entered the legendary DJ Mag Top 100 DJs Poll for the first time. He's graced the stages of the world's biggest clubs and festivals such as Tomorrowland, EDC New York, Hakkasan Las Vegas, MTV Mobile Beats, Sziget, WiSH Outdoor, Creamfields Brasil, Electric Love, Pacha NYC, AMF and Mysteryland. The year 2017 he started with his own tour across Asia and he scored himself a residency at Temple in San Francisco to name a few of the highlights so far in this year. The future looks very bright for this formidable talent.
Now Jay Hardway is back with his new single 'Golden Pineapple', out on Spinnin' Records.
"'Golden Pineapple' is a track that I created to make you feel happy. With fun sounds and a fun melody I think it's great to play at festivals or clubs, but also listen to it when driving in the car for example. Music doesn't always need to be very serious, but can also just be fun as well. :)" – Jay Hardway –
Jay Hardway – 'Golden Pineapple' – Out Now on Spinnin' Records
http://release.spinninrecords.com/golden-pineapple