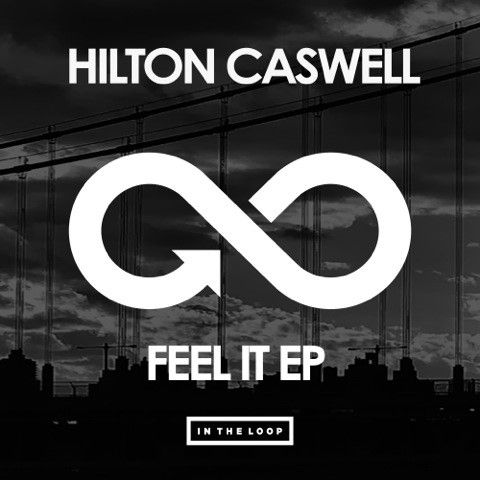 Hilton Caswell - Feel It EP
Hailing from South Africa, Hilton Caswell has surrounded himself with music from an early age. Although he's affirmed himself as one of best promoters in the business, he also delves into production and DJing, and has previously released on Simma Black, MadTech and more. With big support from Fake Blood, Laidback Luke and Chuckie, it's easy to see why Hilton Caswell has gained the success he has. Playing alongside the likes of Carl Cox, Fedde Le Grand, Mark Knight and Judge Jules has led to a constant cycle of inspiration when it comes to the music, and you can hear that in his latest EP.
'Feel It' features three booming tunes that slot in nicely with Lupe Fuentes' 'In The Loop' imprint, a label that has enjoyed more than 20 Traxsource Top 10s in the last few years, and it's easy to hear why.
EP opener and title track 'Feel It' sinks into a dark pit of chunky, percussive deep house vibes from the word 'go.' Eerie, industrial techno tones flash throughout, making this one an absolute monster. The infectious, reverb-fuelled vocal hooks immediately give it an after-party tone, this is how you start a release.
'Horn Section' has a more experimental, acid-house movement. Still maintaining a dark, atmospheric sound, the long build ups work their ways up into a groove-infested bassline that rumbles the record into tech-house madness.
Suitably titled 'Infectious Mover' does exactly what it states. It has a thumper of a back beat and crisp disco-like hi-hats. With the perfect criteria for 'In The Loop's' sound, this one is certain to get things going on the dancefloor.
Heavy, fist-pumping techno from Hilton Caswell and 'In The Loop,' who will have you feeling it in no time.
https://www.facebook.com/inthelooprecordings/
https://twitter.com/inthelooprec
https://soundcloud.com/inthelooprecordings
http://www.deepintheloop.com/