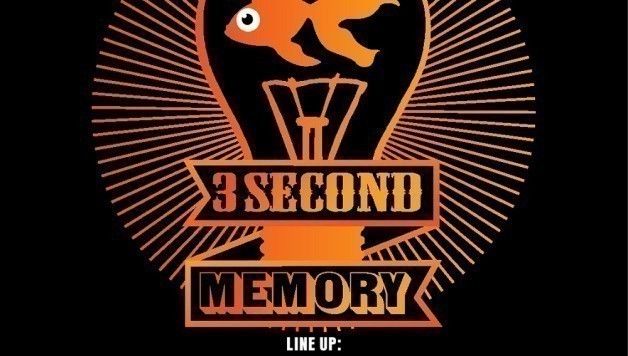 Goldfish Live In London
Multi-instrumentalist electronic wunderkinds Goldfish return to London to perform their explosive live show at the Electric Brixton on Sunday 20th April (Monday is a Bank Holiday)
Their genre-defying mix of live saxophones, double bass, keyboards and pounding house beats has touched a nerve with audiences across the world, performing everywhere from Ultra Music Festival to Pacha Ibiza. Rather than bash out boring loops in Ableton this duo build their sounds from the bottom up using a wide selection of live instruments to create a live show which leaves audiences gobsmacked around the world.
For this very special London show they will be joined by the Berlin based young talent Wankelmut – known for his rolling Techno plus hits One Day Reckoning and My head is a Jungle ft. Emma Louise. Wankelmut's support will ensure the dance floor is nicely warmed all night long. Expect a massive night out with the very best in Music, Visuals, Lighting, Sound and SFX at one of London's premiere venues.
The Goldfish Three Second Memory World Tour touches down at the Electric Brixton Sunday 20 April (Bank Holiday Weekend)
More special guests to be announced.
Promoted by Electric Brixton and GoMad Events.
10pm – 6am
£15 / £20
Goldfish: https://soundcloud.com/goldfishlive/goldfish-submerged-sundays
Wankelmut: https://soundcloud.com/wankelmut/wankelmut-melt-festival-2013
Tickets: http://www.seetickets.com/Tour/goldfish-live-very-special-guests
BUY TICKETS NOW HERE!
Electric Brixton website
Facebook / ElectricBrixton
Twitter / @BrixtonElectric
Instagram / electricbrixton
Facebook / GoMad Events
Twitter / @GoMadEvents
www.goldfishlive.com
www.youtube.com/goldfishlive
www.myspace.com/goldfishlive
www.facebook.com/goldfishlive
www.twitter.com/goldfishlive