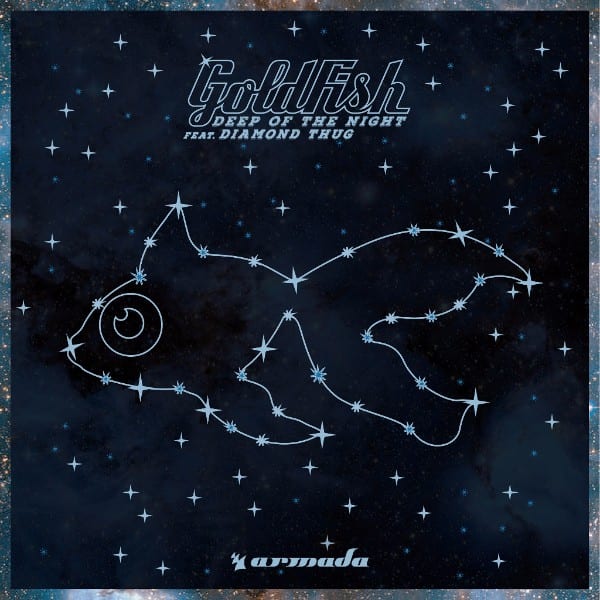 Goldfish Sign Forthcoming Album 'tipping the Scales' to Armada Music
Poised to add another chapter to their stupendously voluminous discography, Goldfish have announced their the forthcoming release of their fifth album. 'Tipping The Scales' is set for release in Spring 2017 on Amsterdam-based record label Armada Music and is already gaining traction as the album's first single,
'Deep Of The Night' (feat. Diamond Thug), was put out today.

The story of 'Deep of the Night' begins where it all started for these lifelong musicians: the beaches nestled around Cape Town, South Africa. Dominic Peters and David Poole (Goldfish) were driving home from a late-evening surf while casually listening to the radio and serendipitously stumbled across a first – and what turned out to be only – play of a new band called Diamond Thug. Dom and Dave were instantly hooked and tracked down the band, who coincidentally also lived in Cape Town. A jam session was set up at the Goldfish studios and so, a song was born.

Floating effortlessly over hypnotic rhythmic guitars, the silky vocal of Chantal (vocalist of Diamond Thug) gives the track luxurious depth, with Goldfish's signature organic production style evoking images of a night alone under the stars, juxtaposed with a thumping kick and driving bassline that builds into a summery chorus.
Check out the teaser of the music video here!
Goldfish: "We are really excited to be working with the team at Armada. They share the same passion and belief in the continuing Goldfish success story as we do. We are proud to be releasing our fifth album with one of Dance Music's most prestigious labels."

Maykel Piron, CEO Armada Music: "We've been long-time admirers of Goldfish and their unbelievably catchy and distinctive sound. We're really pleased to have reeled them in to the Armada side for their fifth and upcoming album and can't wait to find out exactly how fruitful this partnership will turn out to be."