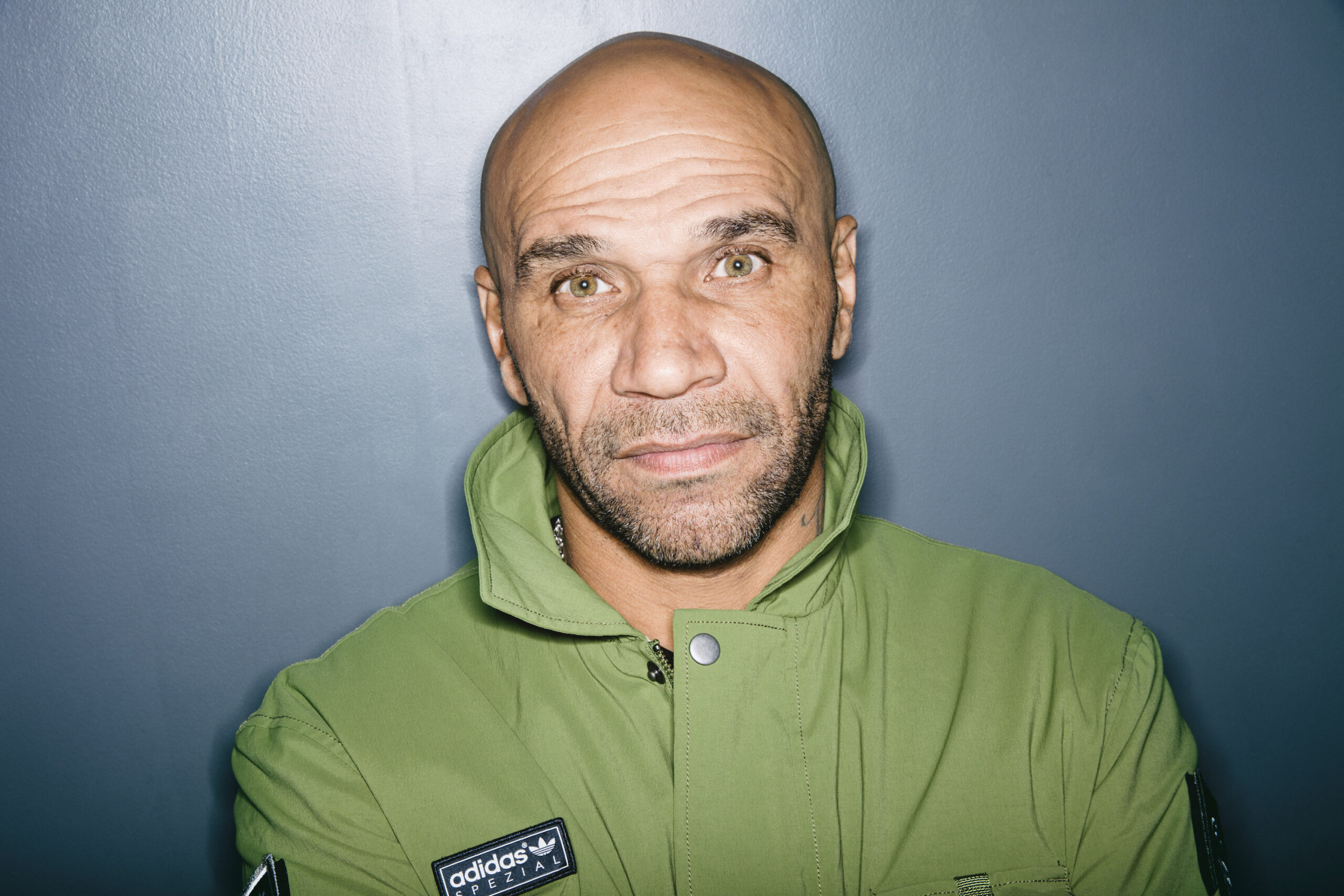 Goldie Announces Seven Week Residency At XOYO
Pioneering drum & bass artist, Goldie, has announced a seven week residency at London's XOYO. From Friday 23rd July to Friday 3rd September, Goldie will headline 'The Basement' as he brings together some of the most exciting artists in the scene today. Marking 25 years since the release of his classic debut album 'Timeless' – the first ever drum & bass album to go platinum – this series of events is a timely reminder of the impact this mercurial talent has had, and continues to have, on electronic music and beyond. Joining Goldie at XOYO are artists who helped to define drum & bass such as Doc Scott, Randall, Dillinja, Fabio, and Grooverider, alongside established and rising talent such as Ant TC1, Artificial Intelligence, Commix, Lenzman, Grey Code and more. MCs including MC GQ,  Lowqui, Blackeye, MC Flux and Visionobi will deliver the hype as XOYO gets ready for one of its biggest ever residencies. Tickets start from £15 and are on pre-sale at 10am Thursday 15th July, with remaining tickets on general sale on Friday 16th July at 10am. Available from: mailchi.mp/weirdscience/goldie-xoyo
It's impossible to think of drum & bass and not think of Goldie. This unstoppable talent first emerged in the West Midlands as a graffiti artist in the late 80's where his spray can skills saw him featured in a Channel 4 documentary before a relocation to New York where he immersed himself in street culture. On his return to the UK in '91 he began work at seminal breakbeat label, Reinforced, where his obsession with ground-breaking, technology-driven music began.
What followed was a series of inspired breaks-driven releases such as 'Killa Muffin', 'Darkrider' and 'Menace'. Then 'Terminator' a masterpiece – of production, of songwriting, of sonic perfection and breakbeat futurism. Even today, it still sounds as astonishingly new and inspired as it did back in 1995 on early pre-release cassettes circulated by London Records. By then Goldie had set up his own imprint, Metalheadz, with Kemistry, and Storm. He went on to release genre-defining drum & bass records from himself and other artists such as J Majik, and Asylum, as well as  launching the hugely influential club night Metalheadz Sunday Sessions at Blue Note.
Goldie has branched out into a successful acting career, launched his own art gallery, been awarded an MBE for his services to the arts. He has collaborated with David Bowie, KRS-One, Malcolm McLaren, Trevor Horn, Noel Gallagher – his influence on contemporary culture cannot be measured. However, he remains a true artist with his roots in street culture and those lucky enough to get a ticket for his XOYO residency will experience a true master at work.
FRIDAY 23rd JULY 
THE BASEMENT
GOLDIE
2 BAD MICE / FABIO / LOWQUI / MC FLUX / TASHA / ZERO T
DARK MATTER
ANT TC1 (Techno Set)
BINARY STATE
SUBJECTIVE (Goldie & Submotive)
FRIDAY 30th JULY 
THE BASEMENT
GOLDIE
BLACKEYE / BREAK / GREY CODE / GROOVERIDER / VISIONOBI / QUARTZ
DARK MATTER
FUTURE CUT
SWEETPEA
FRIDAY 6th AUGUST
THE BASEMENT
GOLDIE
ANT TC1 / COMMIX / LENZMAN / MC GQ / SCAR / STEO / VISIONOBI
DARK MATTER
BLESID
NUCLEUS
FRIDAY 13th AUGUST 
THE BASEMENT
GOLDIE
ARTIFICIAL INTELLIGENCE / BLACKEYE / DUB PHIZIX & STRATEGY / LOWQUI / MANTRA / NOOKIE
DARK MATTER
BAILEY
DJINN
FRIDAY 20th AUGUST 
THE BASEMENT
GOLDIE
DAVID RODIGAN / MC GQ / SICARIA SOUND / SKIPPY & LIPPY
DARK MATTER
HLZ B2B PHILTH
FRIDAY 27th AUGUST 
THE BASEMENT
GOLDIE
ANT TC1 / DILLINJA / JUBEI / LOWQUI / MIKAL B2B MAKO / VISIONOBI
DARK MATTER
ANT TC1 (Continuum Set)
DIVERGE
RIZZLE
FRIDAY 3rd SEPTEMBER
METALHEADZ BLUE NOTE CLOSING NIGHT
THE BASEMENT
GOLDIE B2B DOC SCOTT (2 hours)
CLEVELAND WATKISS / DIGITAL / DJ FLIGHT / JOHN B / MC GQ / RANDALL
DARK MATTER
PHASE
RUFIGE KRU