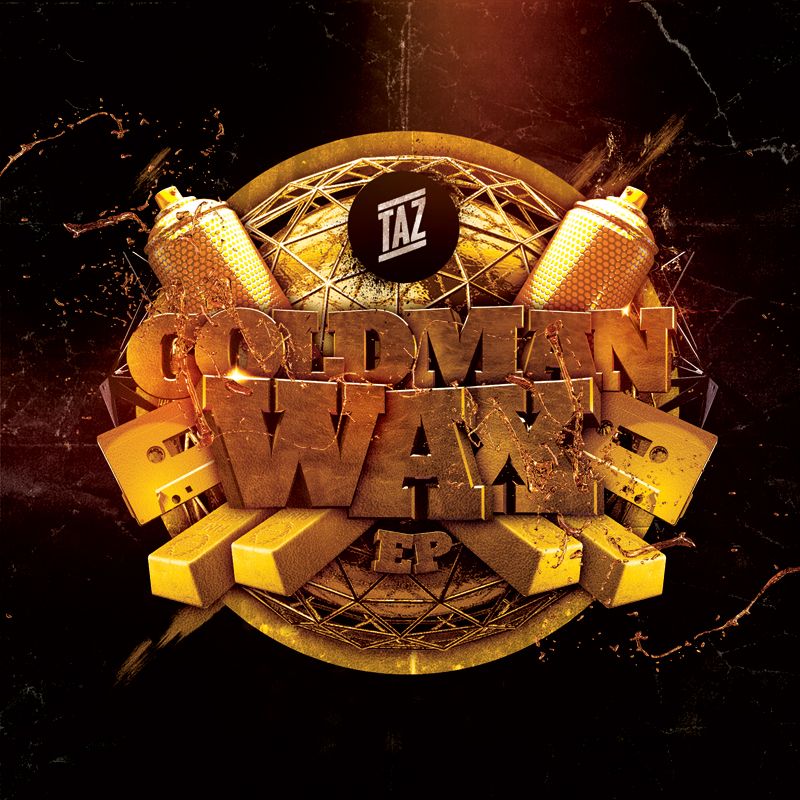 Taz - Goldman Wax EP
Taz makes his debut on Slime after an extended production hiatus. The veteran producer should need no introduction, having forged a remarkable back catalogue of killer tracks for labels such as Numbers, Rwina, Tumble Audio and many more. It looks like the time off has done him good too, as he's back with four slabs of pure firepower in the guise of the 'Goldman Wax' EP.
'Wow' sets the standard from the opening few bars, rolling beats strapped to shock-out bass stabs and twisted R&B samples. A proto-Jungle breakdown anticipates the coming storm of warping basslines and energetic percussion that cuts this out from the pack as a heavyweight piece of dancefloor ordinance. 'You Know' takes a different path, sugar sweet female vocals clipped over a 2-step beat tailored to perfection, right before the thunderous bassline steps in to decimate sound systems everywhere. 'Raindrops' accelerates the tempo with a bubbling 4X4 beat underpinning bouncing basslines and glittering melodies for something more melancholy. Closing track 'Don't You Say' might as well have 'garage anthem' embossed on it, with its deliciously cheeky vocal sample drenched over a seductive groove and snaking bassline that will be guaranteed to have ravers losing their minds on the dancefloor.
01. Wow
02. You Know
03. Raindrops
04. Don't You Say