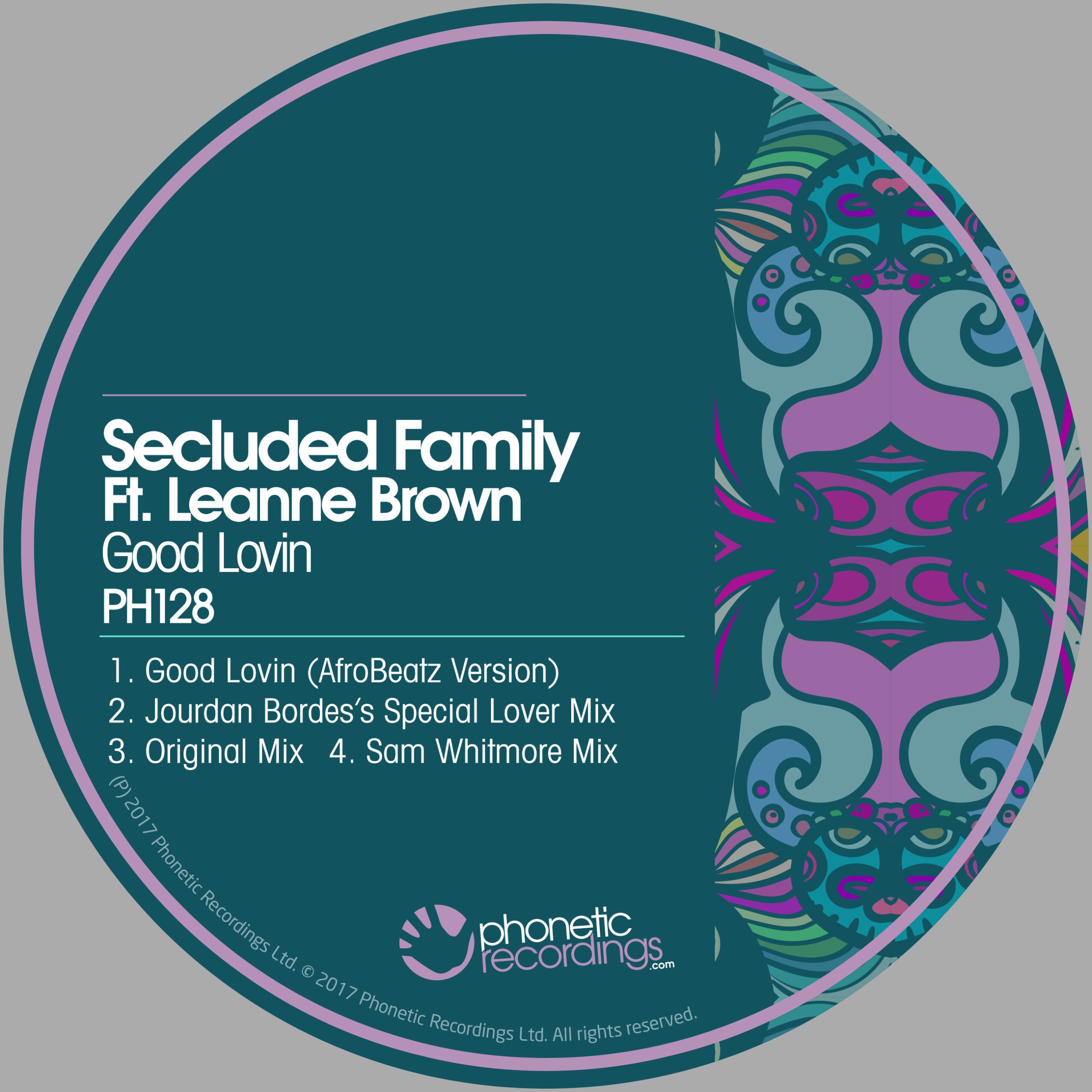 Secluded Family Ft. Leanne Brown - Good Lovin
Next up on Phonetic is the follow up single from Secluded Family featuring the chart topping Leanne Brown. Their first Phonetic release received rave reviews from Radio & Tastemaker DJ's across the globe. Here they deliver yet another Soulful'esque House TUNE.
Leanne is a BRIT nominated singer/songwriter who rose to fame hitting No.2 in the UK Pop Charts and has consistently toured the UK, Europe and America.
1st up is the Afro Beats Version, a tribal yet soulful version of the track.
Jourdan Bordes of Om Records & Phonetic fame, takes things down a deep, dark route using Leanne's vocals as a Hypnotic riff. Next up is the Original mix, radio friendly and produced for those sunny dancefloors.
Rounding off the package nicely is Sam Whitmore's Mix, a head down, get lost in the groove rework. Sam's productions have received support from the likes of Sven Vath, Marco Corola, Mark Knight, Cassius, De La Swing (Elrow) Golf Clap, Pirate Copy, Kaiser Souzai & Sister Bliss (Faithless)
www.PhoneticRecordings.com
www.facebook.com/phoneticrecordings
www.instagram.com/phoneticlondon
www.twitter.com/phoneticlondon
www.residentadvisor.net/record-label.aspx?id=2057
http://pro.beatport.com/label/phonetic-recordings/2167
www.youtube.com/user/PhoneticRecordings