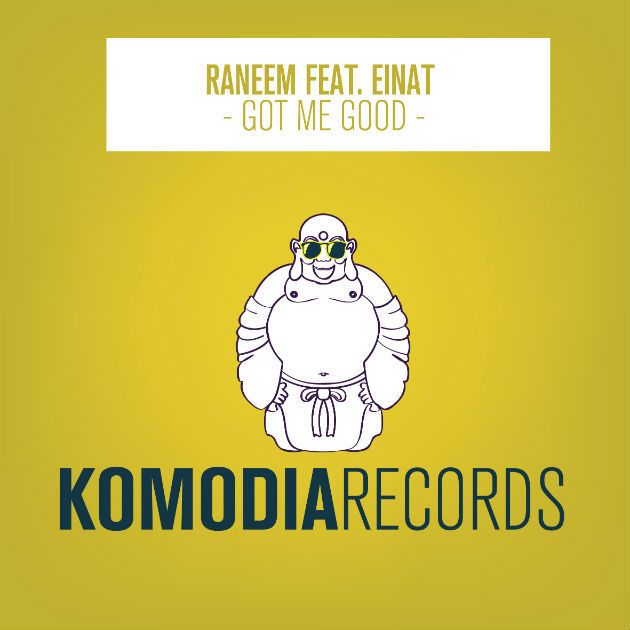 Raneem feat. Einat - Got Me Good
Fresh off the heels of a kickstart to the new year with the release of "Never Let Me Go" and the re-launch of his monthly podcast "The Raneem Podcast", DJ Raneem returns with the release of "Got Me Good" featuring the vocals of Einat, AVAILABLE MARCH 7TH.
"Got Me Good" is a high energy single that will surely keep you on your toes throughout the entirety of the track. Einat's soothing and sultry vocals mesmerize as swirling plucks and synthesizing chords leave listeners dancing with happy feet. As one of the lyrics in the track "got me good, so good," it's apparent that Einat leaves us feeling SO GOOD.
Raneem is a well established dj and producer currently residing in Montreal with an impressive portfolio of releases on some of the hottest labels in the industry – Armada, Spinnin, and BYM to name a few. He has shared the decks with and has been supported by world renowned artists such as Armin van Buuren, Tiesto, W&W, Dash Berlin and many more, aiding him in building a loyal local fanbase and respectable international following.
Now residing in Montreal since 2007, Raneem has collected a series of impressive accolades and accomplishments under his belt including his remix for Joop's "Choices" and his track "Free Fall", which were both heavily supported by Armin Van Buuren. Raneem's original productions "Ray Of Sunshine", "Airglow" and "Katana" all reached the top 20 on Beatport Trance charts, with "Katana" also reaching the top 5. 2016 has already proved to be a busy year for Raneem with the release of his aptly titled single "Ready For Change" in January, while also re-launching his monthly podcast as "The Raneem Podcast" in the same month. February saw "Ready For Change" reach the Beatport top 15 progressive house releases chart, as well as the main release charts.
CONNECT WITH RANEEM:
Facebook: www.facebook.com/djraneem
Twitter: www.twitter.com/djraneem
Soundcloud: www.soundcloud.com/raneem
Instagram: www.instagram.com/djraneem
Komodia Records is a Montreal based label focusing on original and distinct blends of fresh crossover electronic dance music with a medley of summer vibes, happy melodies and massive grooves.
CONNECT WITH KOMODIA RECORDS:
Soundcloud: www.soundcloud.com/komodiarecords
Twitter: www.twitter.com/komodiarecords
Facebook: www.facebook.com/komodiarecords
Website: www.komodiarecords.com