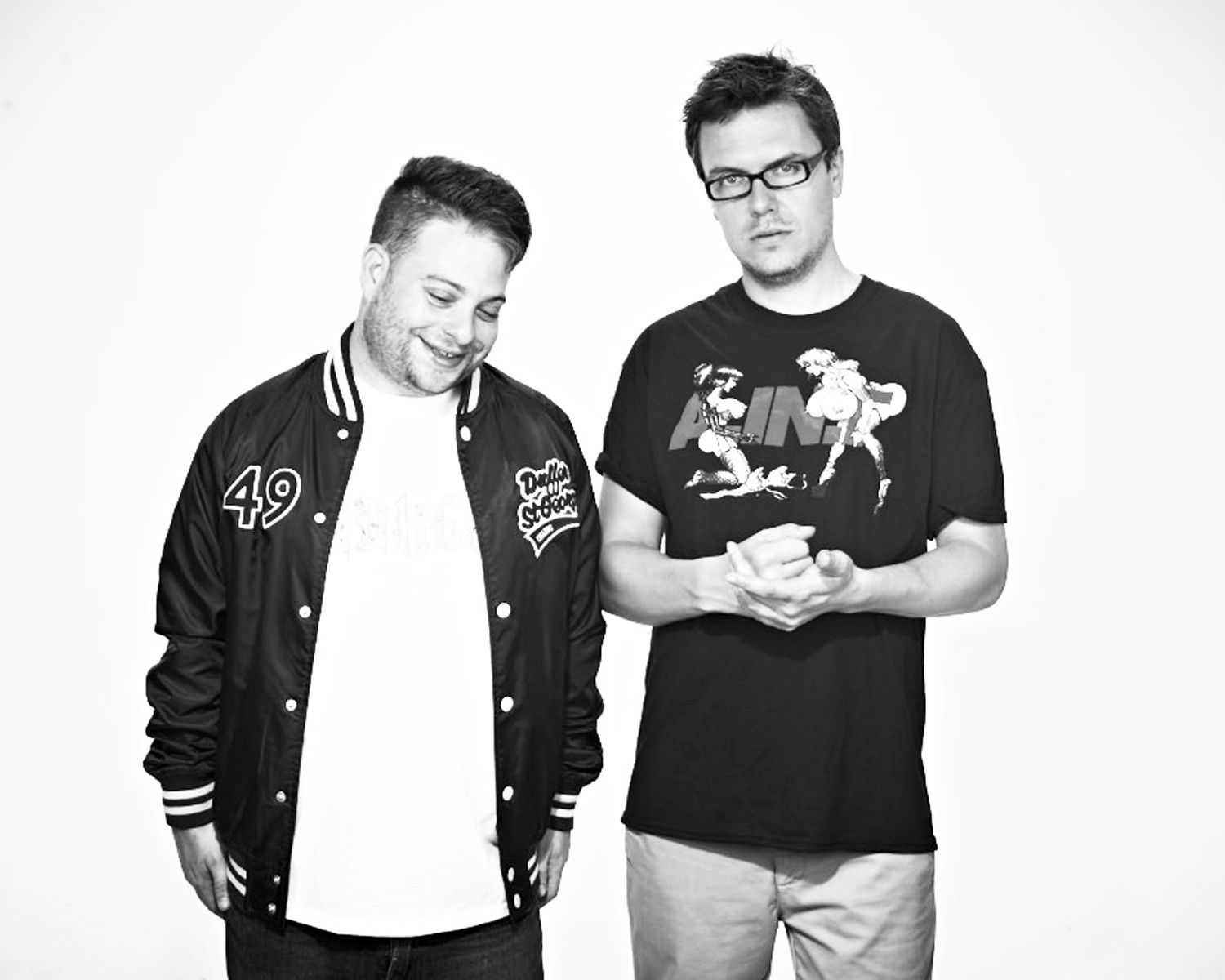 GotSome explain why Nothing Else Matters… But The Music
Bristolian bass enthusiasts, GotSome, are preparing to help BBC Radio 1's Danny Howard bring his hugely successful Nothing Else Matters brand back to Gorilla in Manchester on the 22nd March. As part of a line-up that is as musically British as it can get, we caught up with the pair to find out just what the UK dance music scene means to them and what they'd be doing if a career in music wasn't on the cards….
There is a battle raging out there – the American sound vs the European grooves vs the British beats – what do you think makes British dance music stand out the most?
Probably the fact we take on board such an eclectic mix of influences and have a constant stream of young talent coming through that are eager to tear up the rule book.
If you had to name one homegrown rising star, other than yourselves of course, who would you tip for the top?
There's an amazing up and coming producer from Bristol called Troy Gunner, who writes really original deep and dark beats. Check him out.
Danny Howard chose the brand name "Nothing Else Matters….But The Music" due to the fact that British talent can be so passionate about their craft – what inspires you to do what you do?
We've worked on several projects over the years, but right now our passion is for making straight up dance floor bangers! This is mostly inspired by hearing the tracks played out and wanting to get people moving and going crazy.
What do you think is the British dance music national anthem at the moment?
Gotta be My Love by Route 94, it's pretty huge right now.
With Radio 1 having championed dance music for so many years, and Danny Howard now being a key part of that team, do you feel that dance music is now much more accessible to all generations? Do you think that's a good thing?
There's been a gradual shift over the last ten years where previously underground dance music has entered the mainstream which has led to Radio 1 giving more airtime to electronic artists. Although this has given rise to some questionable tracks, the positive side is that it's opened up the late night shows to showcase even more underground talent than ever before.
If you hadn't got into music, what would you have done?
Adam would probably have been a BBQ/burger chef.
Alex would have been a coffee connoisseur…
What is your most treasured piece of tech kit?
The sub-woofer for sure
And most treasured none tech kit?
The biscuit tin – gets us through the day.
You've got Annie Mac and B.Traits championing your sound and now Danny's stepping up to support you too – world domination next?
Ah, you've seen through our plan…. We're currently working on a sine-wave powered death ray!
And what do you hope will be your stand out moment for 2014?
We're looking forward to making our Ibiza debut this summer, and getting a tan.
We've heard whispers of an album in the pipeline – is this true?
We're just putting the finishing touches to our next EP for Defected. An album is definitely on the cards, but it's early days at the moment and we want to make sure it's perfect before we unleash it.
Manchester is renowned for its influence when it comes to everything dance music based – what are you going to serve up to impress this knowledgeable crowd?
We plan to showcase a mix of big new house tunes, and our own unreleased productions alongside a few special bass-heavy VIPs.
If you ever emigrated – what would you miss most about the UK?
Quality cider, salt and vinegar crisps, roast dinners and good banter.
And finally, you've got the perfect promo stage, all the fans of NEM are sat up and listening – promote whatever you want…. GO!….
We're really excited about the full release of Bassline at the end of March on Defected, featuring Manchester's very own Get Along Gang! On top of this, we've got a batch of remixes coming out over the next couple of months, including our take on Jus Now's Tun Up, Junior Jack's Thrill Me and Sure Thing's Holding You Tight, which is also available on the 14th of March as part of the Jack Beats Fabric Live compilation!
NOTHING ELSE MATTERS… BUT THE MUSIC // GORILLA, MANCHESTER
MARCH 22ND 2014 // 22.00 – 04.00 // £12
DANNY HOWARD / TOYBOY & ROBIN / GOTSOME / WEISS
For tickets:
http://www.seetickets.com/event/nothing-else-matters/gorilla/771301
http://www.ticketline.co.uk/nothing-else-matters
http://www.skiddle.com/whats-on/Manchester/Gorilla/Nothing-Else-Matters/12111060/
For more:
http://www.nothingelsematters.co.uk/
https://www.facebook.com/gotsomemusic