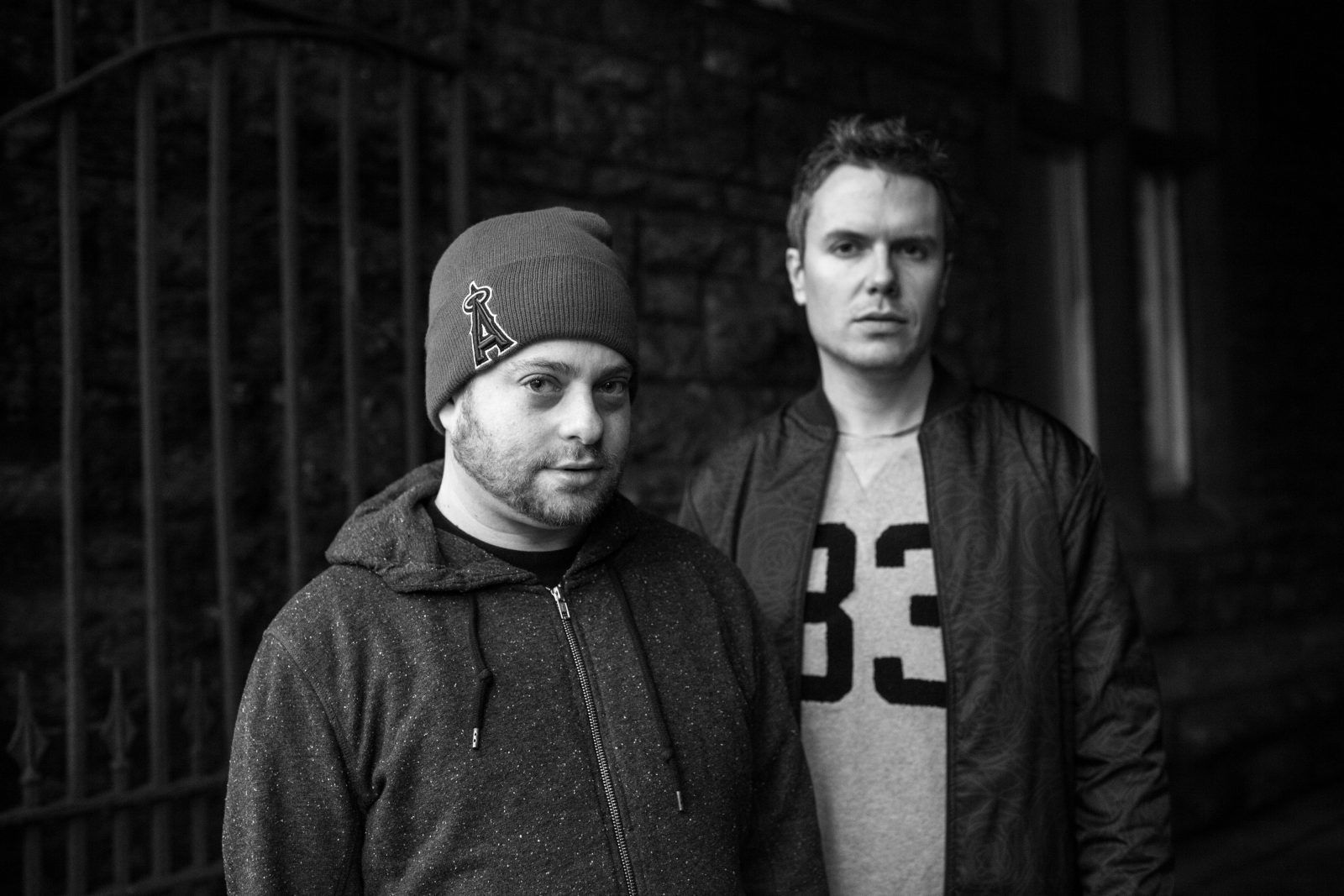 GotSome x Jus Now - GotSome x Jus Now – Run Di Dance ft. Serocee & Eva Lazarus
In preparation for the fast approaching festival season, Bristol based production duo GotSome, aka Adam Gorsky & Alex Holmes are giving away a FREE DOWNLOAD to celebrate reaching 10K followers on Soundcloud. Thanking fans for their continued support over the last 18 months doesn't come in a much finer form then free music!
Influenced by the sounds of hip-hop, drum and bass and garage, GotSome have been making waves since their track 'Bassline' was released via Annie Mac's, AMP Compilation 2013.
Having already gained radio support from the likes of Nick Grimshaw, MistaJam and B.Traits, and following the release of their 2015 smash singles, Just A Feeling on Defected and Vibe Out featuring Godfather Of Grime, Wiley, GotSome have firmly cemented themselves as credible producers with a string of successful remixes for the likes of Basement Jaxx , Róisín Murphy, Jack Beats and fellow MTA Records label-mate, MOKO.
GotSome will be playing a host of festival dates across this summer including Love Saves The Day, Outbreak Festival and We Are FSTVL as well as locking in an amazing 8 dates with the long standing bass night Together at world famous super club Amnesia , Ibiza.
Download the track for free now at https://www.facebook.com/gotsomemusic/app_190322544333196
GOTSOME LIVE DATES
TBC Outbreak Festival Leicestershire, UK
23rd May 15 Sailors Newquay, UK
23rd May 15 Love Saves The Day Eastville Park , BRISTOL
24th May 15 Love Saves The Night Eastville Park , BRISTOL
23rd May 15 Subsoul Lightbox, LONDON
24th May 15 SUJU & Redbull Presents: Swindon, UK
29th Mat 15 Hannah Wants @ Couture Club Stafford, UK
30th May 15 We Are FSTVL Upminster, LONDON
6th June 15 Wildlife Festival Brighton, UK
6th June 15 Together Launch Party Ministry Of Sound, LONDON
9th June 15 Together Opening @Amnesia Ibiza, ES
13th June 15 Thompson Garage presents Belfast, UK
20th June 15 SWITCH with My Nu Leng Southampton, UK
23rd June 15 Together @ Amnesia Ibiza, ES
26th June 15 Glastonbury Festival Glastonbury, UK
1st July 15 Hideout Festival Zcre Beach, CROATIA
1st July 15 Blasé Boys Club Boat Party Zcre Beach, CROATIA
7th July 15 Together @ Amnesia Ibiza, ES
17th July 15 Sea Dance Festival Budva, MONTENAEGRO
12th July 15 Nass Festival Bath & West NR, BRISTOL
18th July 15 Truck Fest Oxford, UK
19th July 15 Mutiny Festival Fontwell Park, UK
24th July 15 Secret Garden Party Cambridgeshire, UK
28th July 15 Together Amnesia, IBIZA
1st Aug 15 Kendall Calling Penrith, UK
11th Aug 15 Together @Amnesia Ibiza, ES
25th Aug 15 Together @Amnesia Ibiza, ES
28th Aug 15 Leeds Festival Leeds, UK
29th Aug 15 The Color Festival Newquay, UK
10th Aug 15 Sanction Manchester, UK
30th Aug 15 SW4 London, UK
04th Sep 15 Sundown Festival Norfolk, UK
08th Sep 15 Together @ Amnesia Ibiza, ES
22nd Sep 15 Together @ Amnesia Ibiza, ES
26th Sep 15 Canal Mills Leeds, UK
26th Sep 15 Southampton Soundclash Fest Eastleigh, UK