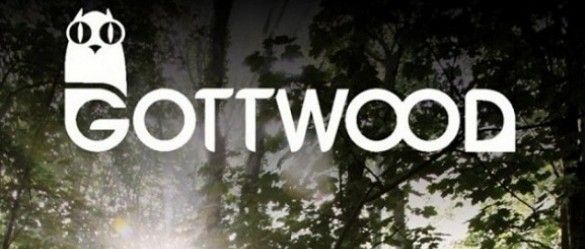 Gottwood Festival Lineup Announcement
Gottwood Festival gears up for a stunning fifth edition, announcing a lineup bristling with talent from the electronic music underground, as well as providing a showcase for some impressive emerging talent and names to watch in 2014.
Gottwood 2014 starts as it means to go on with its first lineup announcement that brings together, among others, drum'n'bass pioneer Calibre, forward-thinking techno henchman Stephan Bodzin, the unique talent of Crazy P Soundsystem, Dense & Pika, Max Cooper (live), Craig Richards, PBR Streetgang and Kris Wadsworth, resident of Berlin's Panorama Bar Prosumer, the long-standing Ralph Lawson, live house dons Session Victim and the big-hitting Italian duo Tale of Us.

Also lined up, catch the unstoppable Eton Messy, Maribou State, Avatism (live) and Brackles. See Marko Zenker (live), Mo Kolours (live), Gang Colours (DJ), Mr Beatnick and Medlar. Plus Back to Basics' very own Dave Beer comes to the woods, 2 Bad Mice return after a cracking 2013, and many more.
The full lineup so far:
CALIBRE & MC DRS | CRAIG RICHARDS | CRAZY P SOUNDSYSTEM | DENSE & PIKA | MAX COOPER (live)
PBR STREETGANG | PROSUMER | RALPH LAWSON | SESSION VICTIM (live) | STEPHAN BODZIN (live) | TALE OF US
2 BAD MICE | ALEX JONES | AVATISM (live) | BARESKIN | BEHR | BRACKLES | CEDRIC MAISON | CHIMPO
DAVE BEER | DENNEY | DUSTIN | ETON MESSY | FUTUREBOOGIE DJs | GANG COLOURS (DJ)
GENERAL ROOTS (live) | JAMES WELSH | KONRAD WEHRMEISTER | KRIS WADSWORTH | LAST MAGPIE
MARIBOU STATE | MARKO ZENKER (live) | MEDLAR | MO KOLOURS (live) | MORRIS COWAN (live) | MR BEATNICK
NISSE NILSON | OJSMOOTH | STRATEGY | TCTS | TRISTAN DA CUNHA | WOLF MUSIC | and more still to come
A&O | ACRE | AERIAL | ALEC FUNCTION | AMBITUR | BAM | BENEDICT JACKSON | BLACKHALL & BOOKLESS | 
BRINSLEY
CA$H BACK | CAMILA FUCHS (live) | CHARLES DARKLY | CHARLIE BANKS
CROZ | CRUMP | DOM CHUNG | ED STEELE & KOSTAS G | ELDOKO | FARRER | FREDERICK | GED LEVER b2b LEON GITTINS
HAMISH COLE | HESSELTIME | HIJINKX | HIZATRON | HUGH BAILEY | HUNTER GILES | JIGSAW
JONNY DUB | JONNY OPO | JONNY SLEIGHT | JONNY TAWN | JOSH T | KRYWALD
LARKIN & THE SKY | MAJOR | MANNISH WATER | METSKE | NANNY BANTON | OPR8 | OWEN HOWELLS
REAL NICE | REFLEC | REMÉ | RICH REASON | RICHARD ROWELL | ROB AMBOULE | SEAN BROSNAN
SILAS & SNARE SURGEON | SISTERHOOD | SLY-ONE | SPAM CHOP | SPARKZ | T-MAN | TC | TITAN
TOM RANKIN | TRANSMISSION COLLECTIVE | TRUTHOS MUFASA | and many more
Plus a number of very special guests still to be announced…

£85 Weekend tickets – Now on sale
www.gottwood.co.uk/tickets/
www.gottwood.co.uk
www.twitter.com/gottwood
www.mixcloud.com/gottwood
www.facebook.com/gottwood