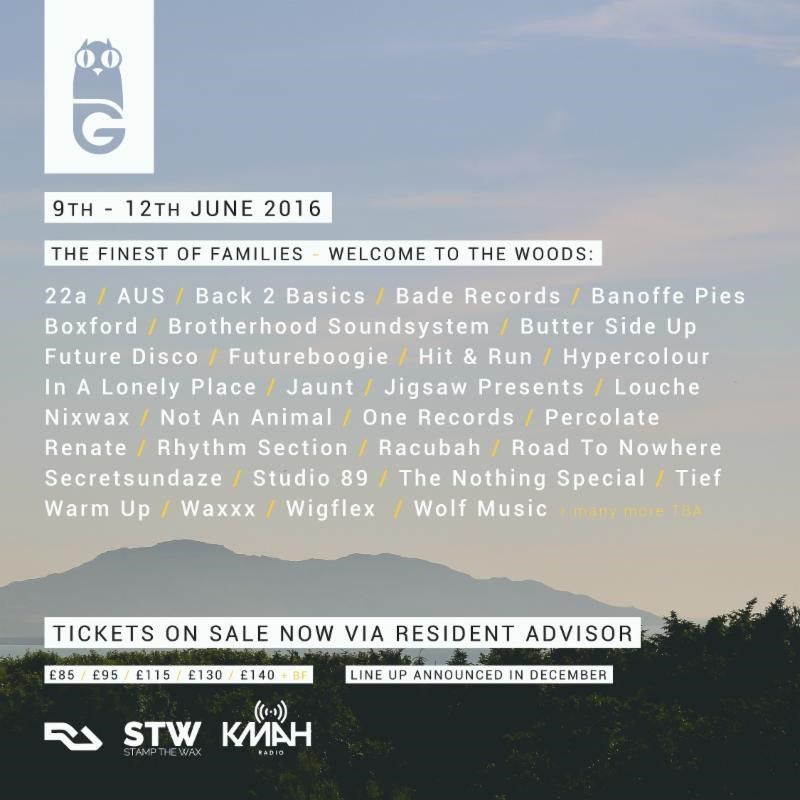 Gottwood Festival Returns For 2016
Carefully crafted and impeccably programmed, Gottwood Festival is set to announce its return for 2016.
The four day event, situated within a forest clearing on the coast of an area of outstanding natural beauty in Anglesey, North Wales, boasts an eclectic mix of intimate stages, stunning art installations and creative lighting projects – all centered around a mystical forest, a lake and a coastal campsite view. With stages woven in with the forest floor and woodland surroundings, Gottwood provides an idyllic setting to witness its carefully crafted electronic soundtrack unravel over the weekend.
Inline with previous years, Gottwood has continued to build on its long running family of club brands, labels and publications to host areas of the festival each bringing their unique style to the party hungry crowd.
New family recruits for 2016 include Will Saul's AUS, an imprint part of the first movement of seminal house labels in the UK, London's infamous party Secretsundaze and the Bristol based label Banoffee Pies, as well as Not An Animal and Warm Up. Ensuring that all musical bases are covered Gottwood are also excited to welcome local world music outfit Racubah and South London's 22a, the imprint from Tenderlonious covering everything from hip-hop and afro to soul and jazz.
Promoters returning for 2016 include Back 2 Basics, Bade Records, Brotherhood Soundsystem, Butter Side Up, Future Disco, Futureboogie, Hit & Run, Hypercolour, In A Lonely Place, Jaunt, Jigsaw Presents, Louche, Nixwax, One Records, Percolate, Rhythm Section, Road to Nowhere, Studio 89, The Nothing Special, Tief, Waxxx, Wigflex and Wolf Music.
£85 (+bf) SUPER EARLY BIRD tickets on sale NOW, via
www.gottwood.co.uk/tickets