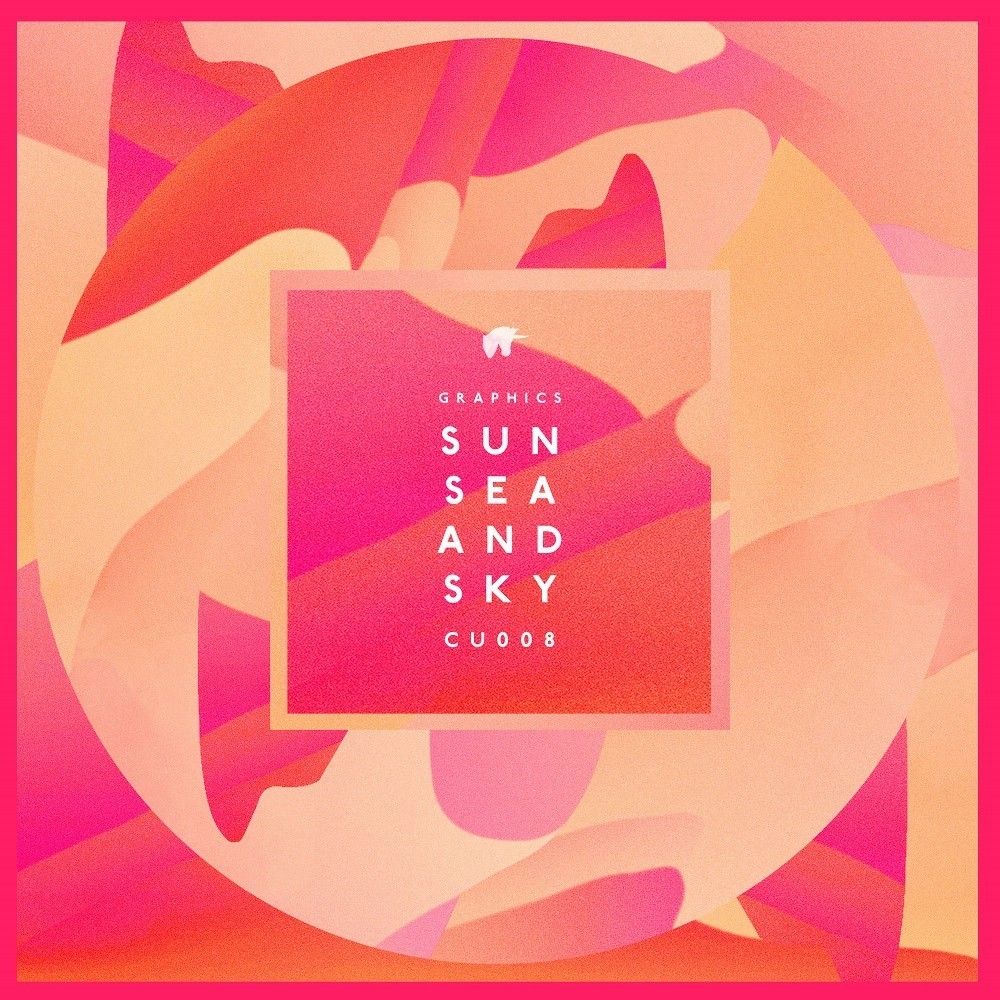 Graphics – Sun, Sea and Sky
Displaying a keen interest in the live elements of music, 'Sun, Sea and Sky' contains the producer's own vocals "sun sea and sky can't sleep tonight cause hun I'm always high, it gets me by, such fun" and also features sections of his own guitar playing.

Around those vocals are sketchy, rubbery beats and scattered percussive sounds that are pleasingly DIY in nature. Sombre downbeat chords add some colour and warmth but the whole thing remains resolutely fresh and original sounding.
On the flip side is 'You're Not Coming Down', another slurred and skewed fusion of styles. The beats lurch with a heavy heart as snapping percussive sounds whip about in the midst of the wide-open arrangement. Sad strings and lazy guitars also wallow and bring a beautifully insular vibe to proceedings. Such rich sound design and tightly woven organic instruments make for a compelling bit of music that is truly unique.