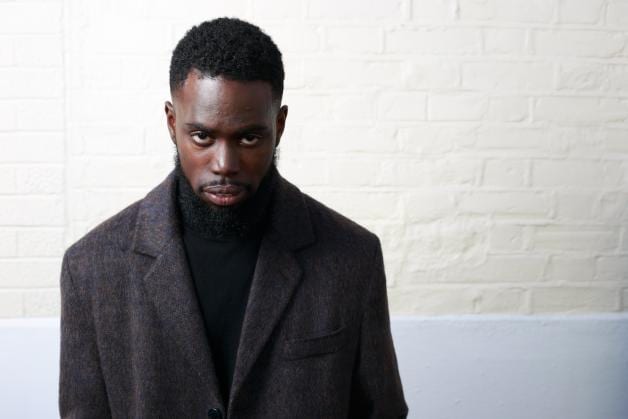 Grime Ghetts virtual: MelodyVR and Ghetts join forces
MelodyVR, the leading music Virtual Reality platform and grime artist Ghetts have partnered to allows fans to immerse themselves in two events around Ghetts' most recent album Ghetto Gospel: The New Testament.
As well as a VR recording of a sold out show at London's Jazz Café, which features guest appearances from grime royalty like Chip and Wretch 32, the app offers a private tour around an exhibition of personal, politically charged artwork from Ghetto Gospel. Ghetts personally guides viewers around the 'Ghettsibition', which took place at Kachette in East London and was only open for two days to a very select few. Through the hook up with MelodyVR many more fans can now experience the impact and excitement of the 'Ghettsibition'
Ghetts occupies a revered position in grime as one of most influential MCs of the genre's first wave, and is the first artist from the scene to work with MelodyVR. The critically acclaimed Ghetto Gospel, released in September last year, saw him combine his signature rapid-fire flow with nuanced lyrics that took in feminism, racial identity and economic marginalisation.
Ghetts said: "When we were planning 'Ghettsitbition', I knew I wanted as many people as possible to understand the story behind the album and the artwork. Filming the exhibition and my show at The Jazz Café in with MelodyVR allows me to take viewers on a personal journal like no other platform can. Being able to immerse yourself in a single moment in time, wherever you are and whoever you are, is something really special."
MelodyVR will also be releasing a recording of Gorgon City performance at Boardmasters Festival, allowing viewers to enjoy the duo's unique brand of infectious house with the added atmosphere of a festival crowd.
As the only licensed VR music platform, MelodyVR has partnerships across the industry, including major and independent labels, publishers and venues, and has teamed up with a huge array of international artists to build the world's largest library of immersive and interactive virtual reality music experiences.
The MelodyVR app is available on Oculus Go and GearVR devices, offering more music fans than ever the chance to be transported all over the world to sold-out shows, far-flung festivals and exclusive VIP sessions, and experience the music they love in new ways.
Caroline International is an award winning global artist & label services operation with dedicated personnel and offices around the world. Caroline's artist relations include: Glass Animals, Van Morrison, Iggy Pop, St Vincent, Marilyn Manson, Ghetts, Peter Gabriel, Tame Impala, Underworld, Prophets of Rage, Steven Wilson, Nine Inch Nails, Nick Mulvey, The Amazons, Nathaniel Rateliff & The Nightsweats and The Horrors and their label partners include Because Music, Communion, Wolf Tone, Fiction, Loma Vista (Concord), Fantasy (Concord), Dirty Hit, Future Classic, Arts & Crafts, Dine Alone, PMR, AMF, One Little Indian, Spacebomb, Deadbeats.