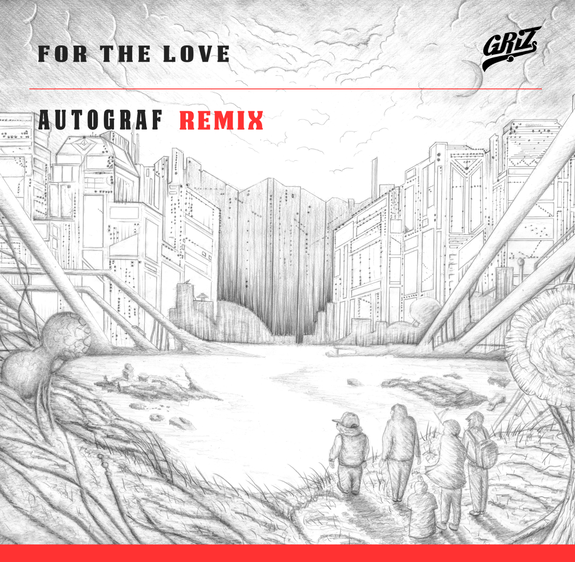 Autograf - GRiZ ft. Talib Kweli – For the Love (Autograf Remix)
Chicago based trio and certified remix gurus, Autograf, have once again successfully "left their mark", this time choosing GRIZ's huge release 'For The Love' to work their magic on. Coming out as part of a larger remix package, which includes edits from Big Wild, Buku and Nadiri, this stunning Future Funk remix is now available as a free download!
Still very much riding on the wave of success that followed the release of their massive remix of Avicii's 'Waiting For Love', the boys from the Windy City are back, re-establishing themselves as both versatile and cross-genre capable producers. This time opting for an electric funk sound that was inspired by their stellar performance at Electric Forest Festival earlier this summer, Autograf have dialled up the energy, turning GRIZ's relaxed hip-hop jam into a dance-floor ready anthem. With jazzy synth hooks, bass infused stabs and lush piano chords, Autograf have created a new multi-faceted sound while still staying true to the original through the inclusion of GRIZ's vocals and Talib Kweli's rap.
The boys have all but cemented their position as some of the most promising producer talents to come out of America this year. With a host of wildly popular remixes as well as an original track, 'Dream', and with speculation mounting about future original mixes, this seems like only the beginning for Autograf.
Tour Dates
8/14 – Coda – Philadelphia, PA
8/16 – Flash –Washington, DC
8/22 – ELEMENTS Outdoor Music & Art Festival 2015 – Brooklyn, NY
9/17 – Sound Nightclub – Los Angeles, CA
9/19 – TBD Festival – Sacramento, CA
11/20 – It's The Ship – Singapore