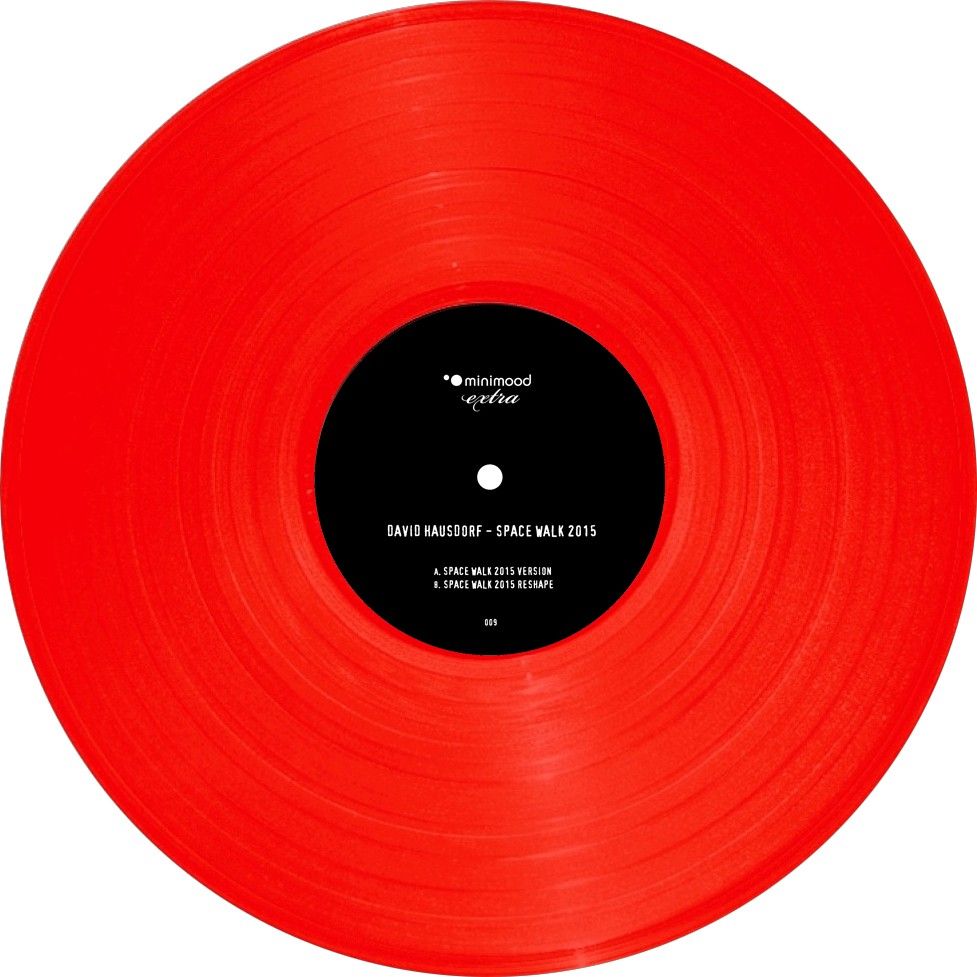 David Hausdorf - Space Walk 2015
Minimood Extra's forthcoming release is a vinyl only, red 12" affair that features two novel reworks of dub techno wizard David Hausdorf's legendary Salo release 'Space Walk'.
Germany's David Hausdorf has been turning out expertly crafted deep techno since the late nineties. He did so on labels like Synaptic Waves as well as Styrax Leaves, and in 2002 served up his classic 'Space Walk' on the famous Berlin based imprint Salo.
First up is the 2015 version. It is a ten minute piece of heady, hypnotic techno with soft rubber drums, gently propulsive percussion and icy hi hats that add a real sense of scale and depth to the track. With slick boom-bap bite in the claps and hits, this is the sort of expertly reduced track that will lock dance floors in for hours.
Then comes the 2015 Reshape, which again makes full use of its 10 minute length. There is a little more edgy reverb in this one, the drums are more upright and the pads are a little more rippling and rolling. It's a liquid groove as a result, and one that is near faultless for the way it rolls on and on without any friction.
Minimood Extra is a label known for its absorbing, heads down club sounds, and with this release this reputation gets again well-confirmed.
Tracklist:
A. Space Walk 2015 Version
B. Space Walk 2015 Reshape