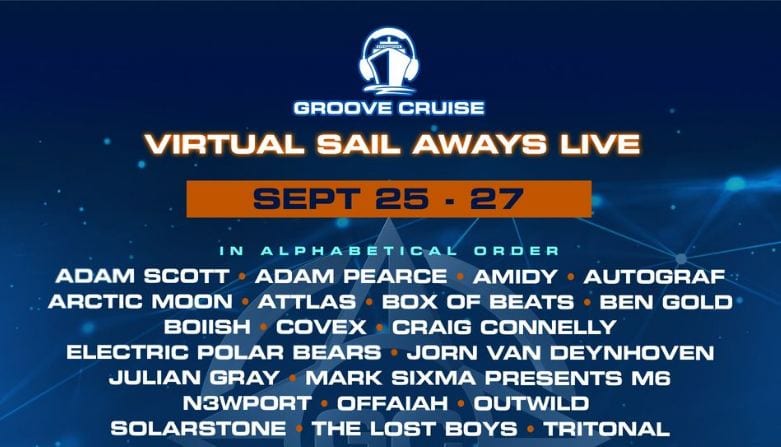 Groove Cruise will host Sail Aways livestream this weekend with 30+ artists
The weekend of Sept. 25-27 will see 30+ live performances from worldwide headliners such as Tritonal, Autograf, Jorn Van Deynhoven, Mark Sixma, Solarstone, and more. Thanks to their super-tech hub based in FL, the 3-day massive is able to host these acts from all over the world; alongside adding live mixed visuals atop of the artists. The Groove Cruise Night Swim After Hours series will also be taking place, which are renowned for their 24+ hour sessions feat. costume changes, pizza deliveries, and more.
The floating-festival-gone-virtual will kick off on Friday, September 25, 2020, and the weekend will host all live performances; plus donation incentives like exclusive Groove Cruise merchandise, Artist Activities, and backstage experiences aboard their upcoming Miami sailing this Jan 7-11, 2021.
Groove Cruise's Virtual Sail Always stream will take place on September 25-27, 2020 for approximately 9 hours per day