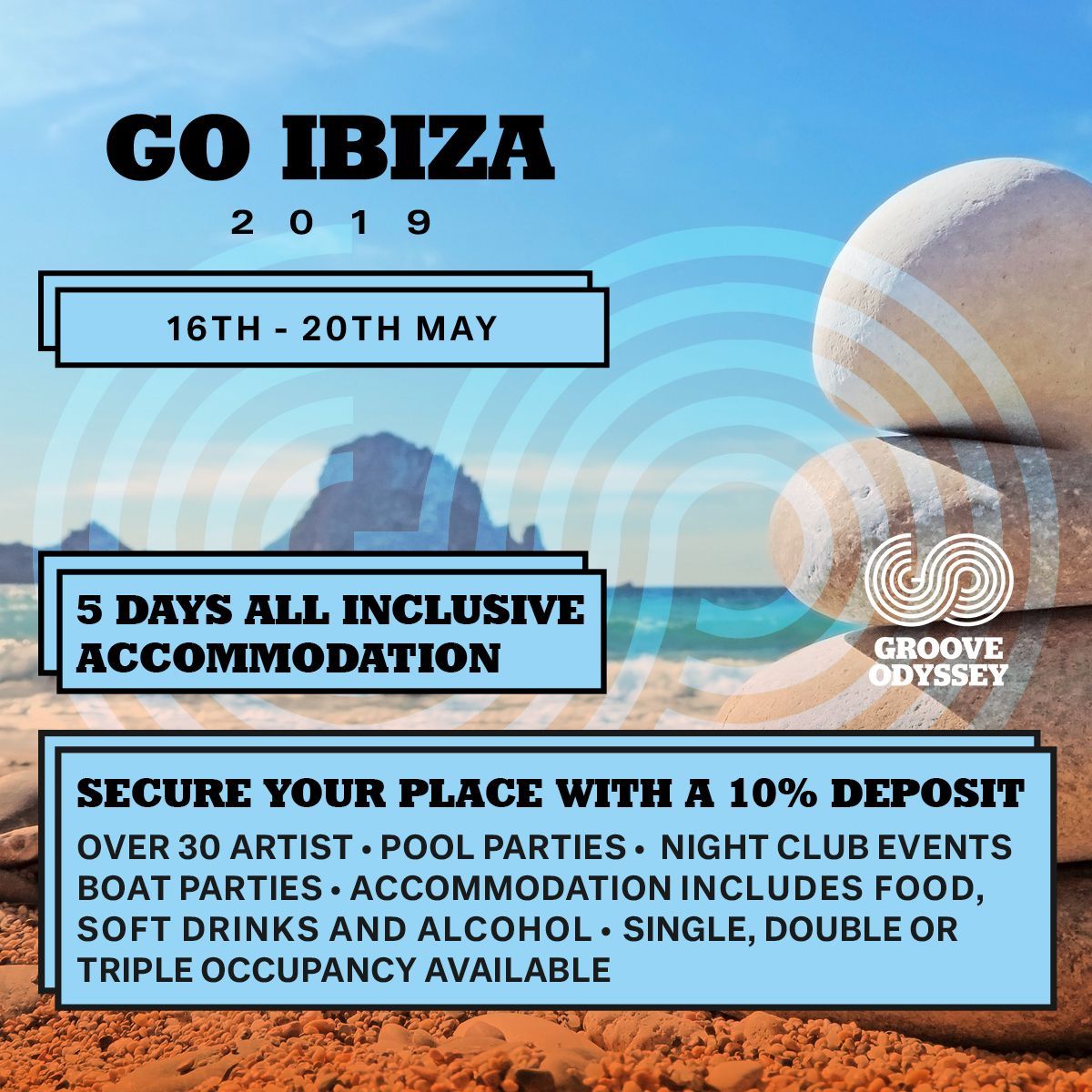 Groove Odyssey Ibiza 2019 Announced – Tickets on sale now!
We are super excited to announce our 3rd edition of GO IBIZA!
Taking place at the "Beach Star" hotel resort, San Antonio Bay from Thursday 16th- Monday 20thof May 2019.
We've added an extra day kicking off on Thursday where you'll be able to unwind and get ready for the days ahead with a relaxing massage, water Aerobics, yoga class or you could chill with a cocktail by the listening to the smooth selection from one your favourite Dj's
Event information:
• Optional 4 or 5 day all-inclusive accommodation available
• Over 30 artist
• Pool parties
• Nightclub events
• Boat parties
• Accommodation Includes food/soft drinks and alcohol
• Single, double or triple occupancy available
• Pay by instalment with just a 10% deposit per person per room.
Music policy Soulful, Deep, Uplifting House music fused with Disco Classics, Soul, Rare Groove, Funk & Boogie!
•••••••••••••••••ACCOMMODATION INFO•••••••••••••••••••
The Beach Star Hotel Result
– Check-in Thursday 16th or Friday 17th
– Check-out Tuesday 21st
Room Type
– Standard studio
– Pool view studio
– Sea view studio
– Pool view apartment
– Sea view apartment
(All of the above sleep's 3)
Sol House Hotel
– Check-in Thursday 16th or Friday 17th
– Check-out Tuesday 21st
Room Type
– House double
– House sea view
(All of the above sleep's 2 only)
The Riviera Hotel
Check-in Friday 17th May
Check-out Tuesday 21st May
Room Type
– Standard double
– Apartment (Apartment sleeps 3)
Full info www.grooveodyssey.com