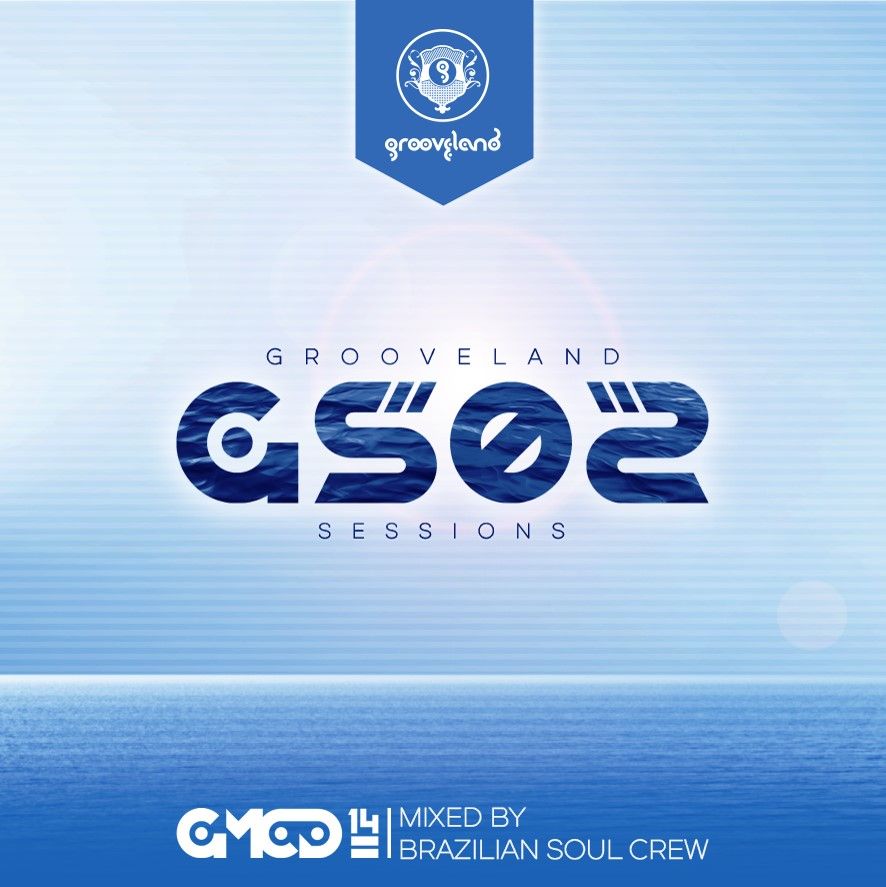 Grooveland - Grooveland Sessions Volume 2
Brazilian House Music Label Grooveland is the innovative label formed in 2006 by producers eDeep, Edground and Wagner Dalcin. Grooveland is a brand that oozes quality, showcasing the best in Brazilian dance music, and bringing the unique Brazilian House sound globally to the masses. This compilation is a collection of 14 of the finest tracks that Grooveland has to offer. Originally released in 2012 exclusively for South Africa, this album is now available in digital format worldwide.
The tracks are mixed by Brazilian Soul Crew, a duo consisting of Edground and newcomer to the production scene, Leandro Santana aka Callvin. Callvin's releases have already featured on Grooveland and the Plastik People Digital label, and he is fast becoming a name on the Brazilian House scene.
The first two tracks both have a heartwarming Latin samba vibe. The Anto Vitale remix of Jazelle from Soulbasics features carefree organ melodies accompanied by lively percussion. Less Than from Brazilian Soul Crew is enriched by the poetry of Texan spoken word artist Rainy Payne interwoven with raindrop piano keys.
Track three brings in the sassy club beats with Alucinada De Prazer (Movement Soul Vox Mix) from Steven Stone featuring the emotional vocals of Elisangela, followed by the wonderful sounds of Tarek a track entitled Desabafo, skillfully remixed by Guy Robin who performs all of the drums and percussion and adds his own unique sparkle to the tune.
Brazilian Soul Crew bring us the fifth and sixth tracks, starting with an unreleased mix of Brazilian Soul, weaving delicate touches of electronica and strings, and followed up with Eu Soul remixed by Abicah Soul with Andre on vocals, which takes the listener on an ethereal dreamy afro journey through sound.
Next up is the hypnotic and mesmerising The Way I like (BSC Deep Mix) from talented Greek artist Johnny JM, feat. Amera Light and Chicago DJ/Producer Julius the Mad Thinker. This is followed by the deep and wonderful star track of the album, ancestral inspired Dema from Jay Tripwire and Boddhi Satva, the tribal infused pulsating beat resonating with the heartbeat of dancers and listeners everywhere.
Changing it up again, CitySounds! with Walkin brings a UK Garage and Brazilian House fusion to the mix, hotly pursued by more Garage/Soulful vibes from talented UK female producer Paris Cesvette with Come Back, a track featuring the unique voice of Robert Carvalho and remixed by underground Chicago duo South of Roosevelt.
Track Eleven is the magnificent classic Hernan Cronner Soulcom Remix of Going Nowhere from quality producer Matthew Bandy, and Johnathan Houston delivering shimmering honey toned vocals. Twelfth is the classic old skool sound of Deep´n SoulBR featuring Robert, a piano-infused track entitled Sweet Ebony with Deep City Soul on remix duties, a song that is guaranteed to have the dance floor bumping.
Thirteenth and definitely not unlucky, is US talent Stephen Rigmaiden featuring Sam7 with the dreamy and intoxicating bongo vibes of Rising Sun (Main Mix). This wonderful album is completed by the DJ Spinna Main Mix of Brazilian Soul Crew's summertime groove You & Me which features the sexy sultry vocals of renowned chanteuse Jessi Colasante aka Jesante.
This album takes the listener on a Brazilian House adventure, showcasing a fusion of styles and flavours that complement each other perfectly. An absolute joy for the senses and the feet, this collection is a must for every summer party, and provides a go to selection for DJs worldwide who want to captivate their audiences with the quality Grooveland sound.
Link to Traxsource to listen/buy https://www.traxsource.com/title/886094/grooveland-sessions-vol-2