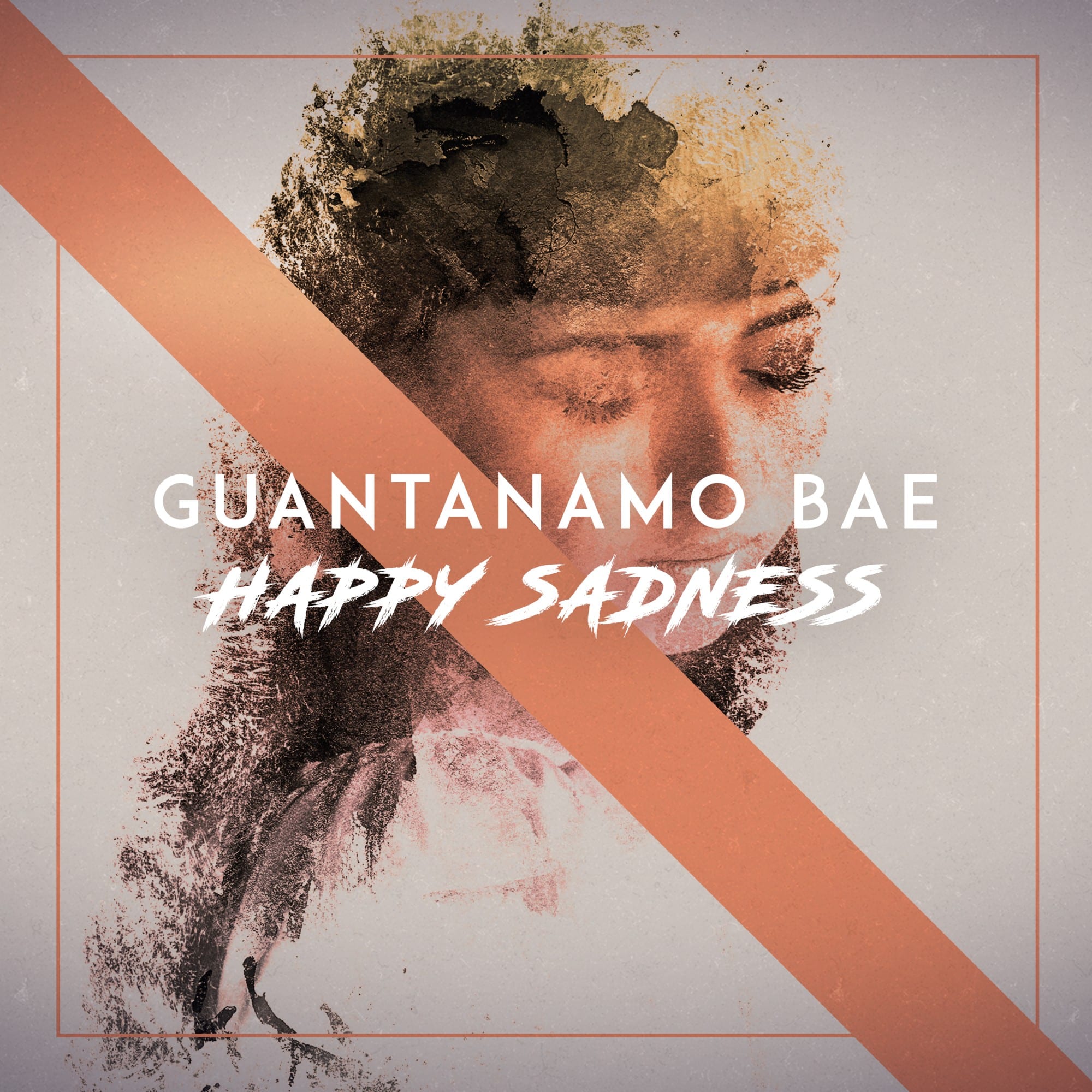 Guantanamo Bae – Happy Sadness
Guantanamo Bae wants you to imagine experiencing 2 intense moods at the same time, embracing both sides of the emotional spectrum. This is what he does with "Happy Sadness", a brand new track that is as pensive as it is kinetic. GB sets his passionate expression to driving beats, angelic melodies, and tempered urgency, making for a dynamic presentation that's literally like none other.
"Happy Sadness" takes inspiration from GB's time working as a prison guard in Guantanamo Bay, and the feelings he had of being isolated from the rest of society. In light of today's current social happenings, things like isolation, longing, and joy are front and center in people's minds. They can be found in remembering that incredible white water rafting trip you went on, or the college parties that went until 5am in the morning, or that magical DJ set when everything just perfectly came together. The new single offers a fitting respite fromcountless hours of sitting at home and self-quarantining with nothing to do, by presenting listeners with a chance to tune out, dance, and let it go. "Happy Sadness" is the kind of gem that people need right now, and GB is glad & honored to present it.
"Purveyor of deep, infectious dance grooves and a feel-good atmosphere."
That's how Zach, the name behind Guantanamo Bae, describes himself as a DJ.  Never afraid to go too deep, his emotive musical selections are his own therapy.  Zach grew up on his father's eclectic combination of funk music, European electronica, and synth-infused 80s music. This all became infused with his own love for both modern house and old-school video game music, Zach ended up with quite a mixed spectrum of musical influence.  Today, this translates into sets where he picks apart and infuses together all the pieces of this music that he loves best: beautiful synth work, ethereal backdrops, brooding basslines, and occasional vocal hooks… all on top of a pronounced foot-shuffling house beat.
Zach is no stranger to the New York City warehouse scene, but he can be found at music festivals across the US including Denver, Las Vegas, Atlanta, Houston, and even Bethel Woods, the location of the original Woodstock.
Follow Guantanamo Bae:
https://open.spotify.com/artist/0G0RBNB2IT4AhCIMQ8qnos?si=5n0_eMVYSIuuvwuZZ_A0zA
https://www.instagram.com/gtmo_bae/
https://soundcloud.com/guantanamo_bae
https://www.youtube.com/channel/UCYRedshQV1RksIzOTH1ycQg