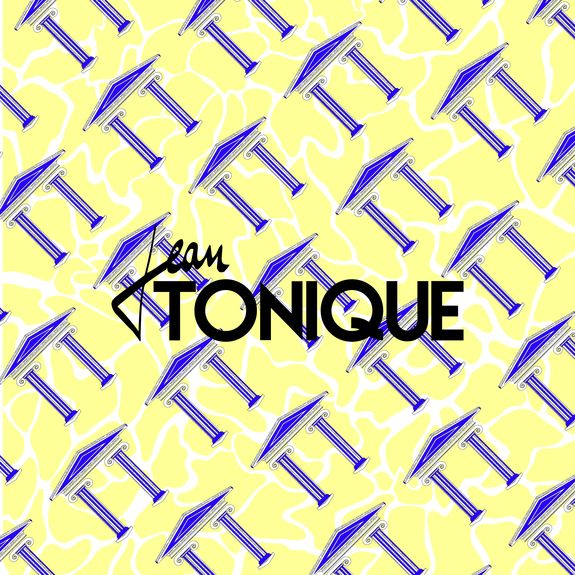 Jean Tonique - Guest
Kicking off the year with a triple header of news, Jean Tonique announces his upcoming North America tour with Yuksek, releases the video for 'Guest' ft. Iris AND a 'Guest' Remixes EP that's up as a Beatport exclusive on Partyfine label all in one go!
Having already been released as part of the 'You' EP in March, 'Guest' has garnered nearly half a million streams on Soundcloud and has been hugely successful at Radio in the UK with Mistajam supporting from the very start. Thanks to the massive popularity of 'Guest', Jean Tonique has finally dropped the official music video, premiered by Dummy Mag.
It's safe to say that the video for 'Guest' is incredibly tongue-in-cheek. A satire of a retro 'babe hotline' advert, the video features an array of scantily clad women in varying stereotypical scenarios associated with the adult-entertainment industry, with the number 1-800-GUEST popping up sporadically on the screen. Reminiscent of Eric Prydz's 'Call On Me' video, which went viral in 2004, the 'Guest' video is a jesting poke at an industry that was such a massive part of 80s mainstream popular culture, brilliantly stylized to be in keeping with the playful 80s disco tone of this funky-house track.
In conjunction with this, 'Guest' is also being released as a Beatport exclusive with a Remix EP in tow. The package features a re-work from Jean Tonique himself, a darker, more bass driven house mix by The Beatangers & Boogie Vice, and a house remix by Australian talent, Young Franco. 'Guest' Remixes EP is available to purchase now.
Buy: Jean Tonique – Guest Remixes (Via Beatport)
With previous success from his remixes of OutKast, The Kooks and Destiny's Child to name a few, French producer and multi-instrumentalist Jean Tonique has already acquired an avid international fan-base. A strong following from the US, Canada, Europe, Australia amongst others has gained him almost 10 million plays on his Soundcloud alone. Now, Jean Tonique has announced his first ever North America tour with Yuksek for this February which sees them performing in Washington, Montreal, L.A, San Francisco and New York. With the combination of Jean Tonique's upbeat music that takes elements from hip-hop, house and 70s/80s funk and disco, and Yuksek's, which covers a wide scope of genres that fall into the electronic sphere, this tour is sure to be a dynamic combination of music that would appease any electronic music lover. Check out the tour dates below and keep your eyes peeled for more announced soon:
2/10/2016: Flash (Washington, District of Columbia, United States)
2/11/2016: Théâtre Fairmount (Montreal, Quebec, Canada)
2/13/2016: Sound Nightclusb (Hollywood, California, United States)
2/18/2016: Audio Discotech (San Francisco, United States)
2/20/2016: Good Room (Brooklyn, New York, United States)