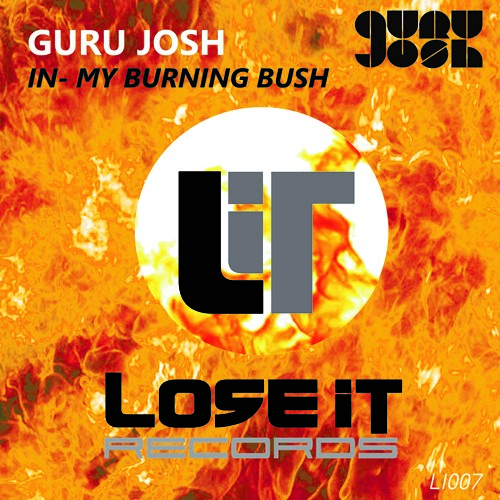 Guru Josh – My Burning Bush
The producer of the legendary 'Infinity' is back with a little help from an unlikely Hollywood hero…
As the producer of 'Infinity', the most successful dance record in history, and consequently having already notched up over 1.4 BILLION YouTube hits, 12 million in official sales and 127 million *other* downloads, Guru Josh returns with another of his infectious original productions in what looks set to be this summer's biggest and potentially most talked about release: Guru Josh In "My Burning Bush".
Teasing us from the beginning with haunting keys and sax, My Burning Bush quickly takes on a life of its own with Guru Josh's own bastardised version of the famous Ezekiel 25:17 monologue, expertly delivered by a strangely familiar voice before the track unleashes the remainder of its arsenal with a full-on, warped aural assault.
Taking the familiar anthemic rave elements that made tracks like Infinity so popular, Guru Josh has developed his sound to combine them with the kind of relentless and unforgiving synths that users and abusers of the modern dance floors crave.
Forming part of what is ultimately going to a be a huge package featuring remixes by the likes of Stereojackers Vs Mark Loverush, Wickaman, Super Stylers Electronic Youth, David Noakes, and Andrew Carra, the first part of this release lands on Lose It Records on July 28th as a Beatport 4 week exclusive with Guru Josh's Radio Edit, Extended Radio Edit and EDM Mix.
Damsels with burning bushes melt in Beelzebub's presence.
Guru Josh is coming, he's comingŠ To. F*ck. You. Up.