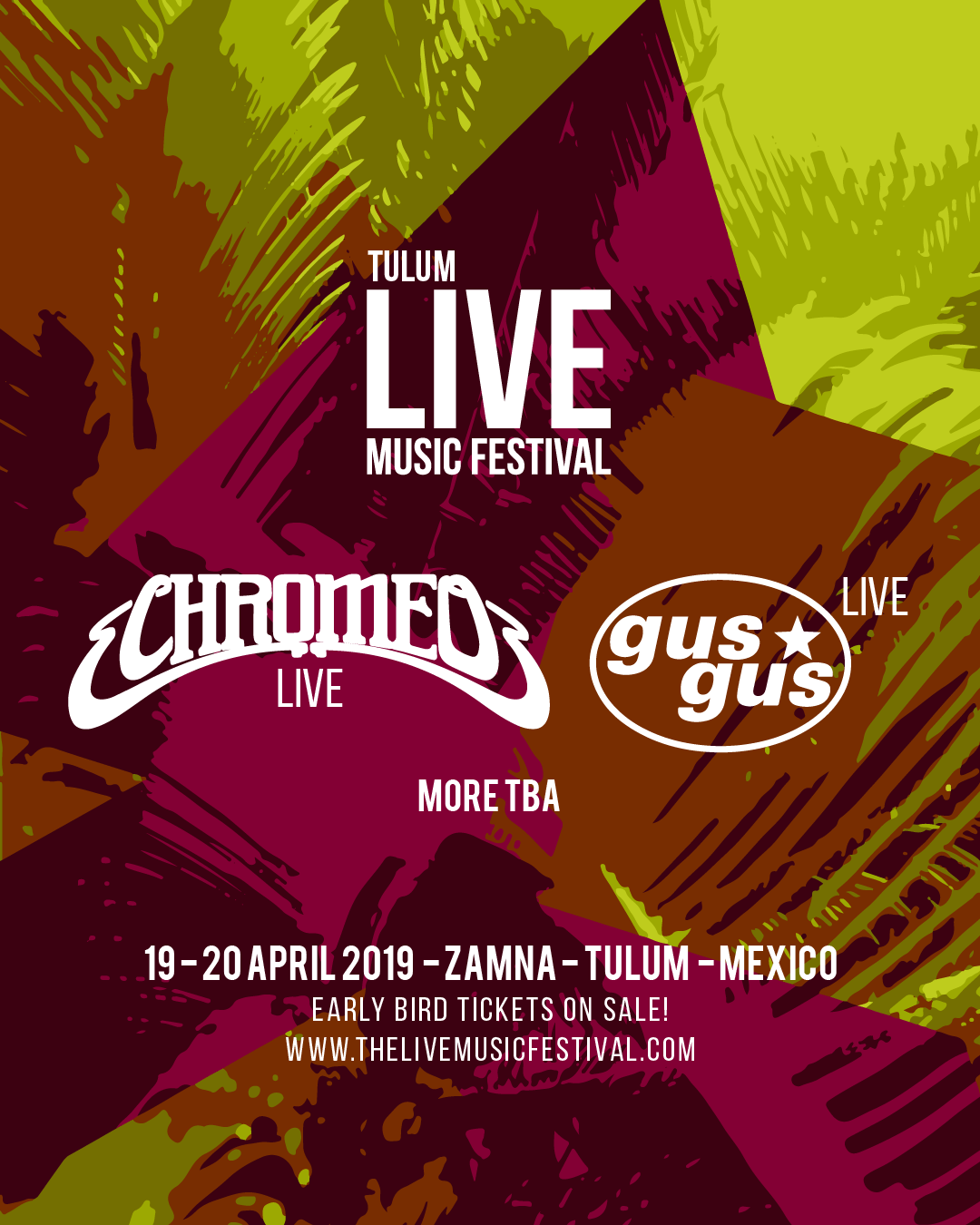 GusGus and Chromeo are Live Music Festival's first confirmations in Tulum
During Easter week, on 19th and 20th of April, Zamna Tulum will be the home of this new festival.
GusGus and Chromeo form part of the first confirmed artists of a musical programme that will have the most influential electronic and indie bands of the contemporary international scene.
A few days ago, the birth of Live Music Festival was announced, an event that once again makes the Mexican Caribbean an unavoidable destiny for the Latin American music scene. The event will take place from 19th to 20th of April in the idyllic spot of Zamna Tulum, and the live performances of the best international bands will have absolute prominence.
GusGus, the icelandic sound track.
The first of these confirmations on Friday 19th of April is the live performance of GusGus, an Icelandic band born in the '90s as a music-cinematography collective that more than two decades later carries on being considered as one of the big global phenomenons of electronic music. From techno to trip-hop, from house and progressive trance to pop, this collective has made of each style its own.
Chromeo, pure electro-funk intentionality.
On Saturday 20th of April it will be Chromeo's turn, a duo from Canada who are inspired by 80's funk and has been able to create a unique sound full of intelligent lyrics, danceable rhythms and catchy melodies, 100% pure intentionality and fun. With more than 10 years of their career they are still making the most out of their sensationalist and inspirational formula.
And that's not all
The festival has also announced that it has expanded its programme and now won't be based exclusively on electronic bands, as it will also have indie projects.
More confirmations will soon be announced but you can now buy your Early Bird tickets:
-1Day Ticket: 60$
-2Day Ticket: 110$
Tickets: http://bit.ly/LiveMusicFestivalTulum
More info: www.thelivemusicfestival.com