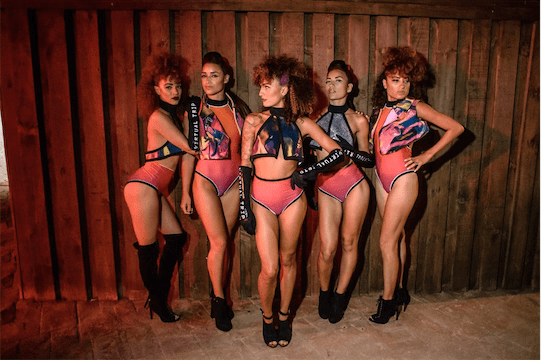 Guy Gerber, The Black Madonna, Mathew Jonson, Skream and Dense & Pika Join Jamie Jones For Paradise Week 5
With promises of another monstrous week at DC-10, last Wednesday's Paradise brought Claude Vonstroke to the decks for his only Ibiza date this summer. Now into its fifth week, Jamie Jones follows suit and brings his 'Virtual Trip' to Ibiza once again.
Pushing the boundaries with the most extensive Paradise line up to date, Jamie invites an eclectic mix of globally renowned artists to bring his 'Virtual Trip' to life. Over the course of the season they welcome back their core Paradise family; Richy Ahmed, Patrick Topping, wAFF, Robert James, Mark Jenkyns as well as new delegates Nathan Barato & Jey Kurmis.
Stepping up for duties this week will be Rumors head honcho Guy Gerber, alongside a rare appearance from long serving Chicago born, Smart Bar resident The Black Madonna. Expect a live performance from techno connoisseur Mathew Jonson, as he charms Paradise devotees with savors of his Wagon Repair imprint – delving into improvised live aspects from his contribution to Cobblestone Jazz.
International producer, BBC Radio 1 resident DJ & 'OfUnsoundMind' label owner Skream graces Paradise with his unyielding presence, as do Hotflush descendants and Hypercolour affiliates' Dense & Pika. This week's serving residents are Patrick Topping, wAFF & Nathan Barato who will fly the Paradise flag, before handing things over to the master – Jamie Jones –himself.
Tastefully tailoring the prolific residency will be bespoke, animated artwork based on a 1980's virtual reality world. Known for going above and beyond with their set design and the infamous Paradise girls, expect them to go that extra mile for their 5th anniversary. To top off this year, Paradise will also be delivering a weekly radio show recorded each week via Ibiza Sonica from their signature airstream.
Buy tickets for Paradise here: http://bit.ly/ParadiseIbiza2016
Wednesday 20th July 2016
Closing: Wednesday 28th September 2016
Tune into Paradise Radio every Wednesday @ 10pm via Ibiza Sonica http://www.ibizasonica.com/
Tonight Jamie Jones is joined by:
GUY GERBER
THE BLACK MADONNA
MATHEW JONSON LIVE
SKREAM
DENSE & PIKA
PATRICK TOPPING
WAFF
NATHAN BARATO
Buy tickets for Paradise here: http://bit.ly/ParadiseIbiza2016
For more information on Paradise, see below:
http://paradiseparadise.com/
https://www.facebook.com/ParadiseInParadise/
https://twitter.com/ParadisePrds
https://soundcloud.com/paradiseprds
https://www.instagram.com/ParadisePrds/