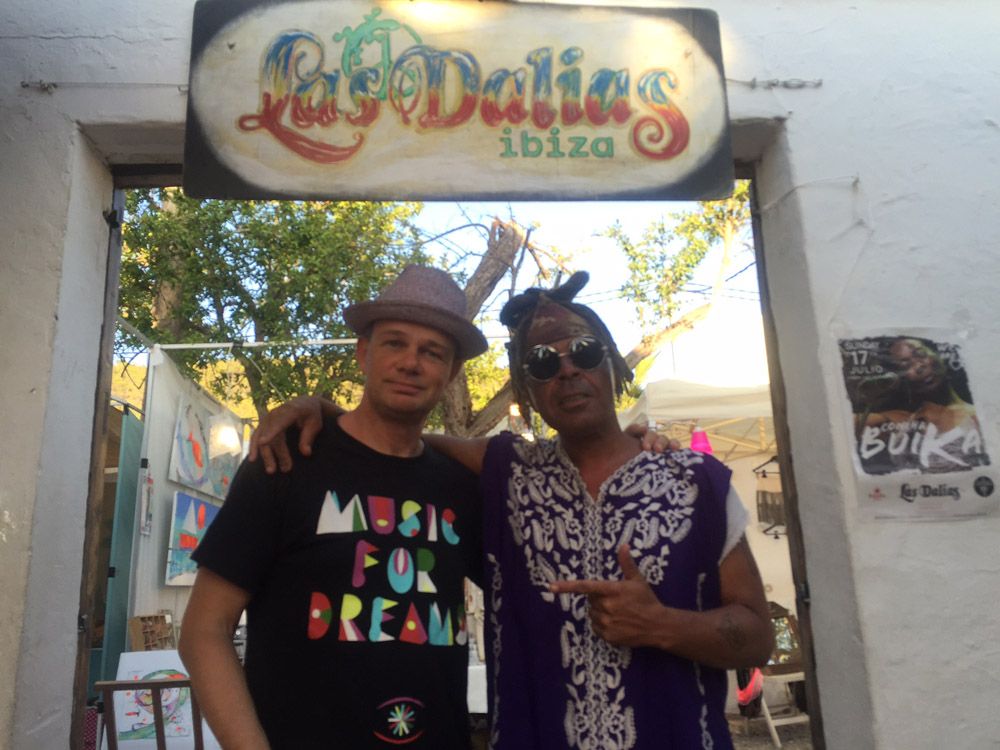 Music For Dreams Party Las Dalias, Ibiza
Popular Balearic label Music For Dreams has announced a series of parties at Las Dalias hippy market in Ibiza this summer. The first event, on Thursday 28th July, features a live concert by The Brand New Heavies, pioneers of the acid jazz scene in London in the eighties and nineties.
The Brand New Heavies translated their love for 70s funk into a sophisticated sound and became the global torchbearers of classic soul in an era dominated by hip-hop and house. Originally an instrumental group playing rare groove, they acquired a great reputation on the London club scene and signed with Cooltempo at the time when the acid house began to replace the rare groove sound in the city's dancehalls.
Group members Jan Kincaid, N'Dea Davenport, Simon Bartholomew and Andrew Levy chose the name Brand New Heavies after signing their first record contract, drawing on the cover of a single of James Brown, where it was written: Minister of New Super Heavy Funk'. They will be performing a full live set including their hits, 'Dream On Dreamer', 'Never Stop', 'Stay This Way' and 'Midnight At The Oasis', all of which were hugely popular in Ibiza at the time.
Music for Dreams, the Balearic music label based in Copenhagen has joined forces with Vaughan from Pacha's Funky Room and Babylon Beach to create a trio of parties where the original Balearic spirit of Ibiza returns to the island with a club event and a musical policy where anything goes as long as it's quality, funky and hips move. A place without big electronic music breakdowns; a place for people to dance, laugh, and enjoy the true spirit of Ibiza and have a fabulous time, rather than staring into their phones.
Original Ibiza DJ, Pippi who just released his beautiful debut album on Music for Dreams called 'Bocadillos Variados' will create an exciting journey full of funky and Balearic grooves.
Promoter and DJ Kenneth Bager has also released a new album 'Premiere Classe' featuring singles 'Sunshine' with Damon C. Scott (Storm Queen) and 'What's My Name' featuring Danish actor Sophe Gråbøl, star of cult television series "The Killing". Kenneth is also known for his nine years as a DJ on Ibiza Sonica Radio.
The line up of DJs is completed by Willie Graff (Pacha/Funky Room), Scott Gray (Melon Bomb), George Solar (Babylon Beach) and Jack Anderson (Babylon Beach).
Home of Ibiza's legendary hippy market, Las Dalias has been on the scene since 1954. The iconic venue is located on the main road between Santa Eulalia and San Carlos and is one of the main congregating points for Bohemian Ibiza.
Entrance is €20 euros in advance or 25 euros on the door.
Ticket link: https://www.ticketea.com/entradas-concierto-brand-new-heavies-en-las-dal…
THURSDAY 28TH JULY 2016